Location and date: Australia, 2020
Project: Villa Project
Quantity: 115
Products: wardrobe, living room cabinets, kitchen cabinets
Poly Group is a central state-owned enterprise under the management of SAAC and a leading Fortune 500 company. Its real estate division, Poly Developments Holdings Group, was ranked 172nd on Forbes' 2019 list of top companies, taking pride in its strong track record of success and a commitment to excellence.
As part of its global development strategy, Poly has been expanding its reach overseas, with the Teneriffe project in Australia as one of its latest ventures. Covering a total of 62090 square meters, this project is just 7 km from the bustling Brisbane CBD area and is specifically targeted towards white-collar professionals and business leaders in the region, as the area is the most expensive villa sales area in Australia.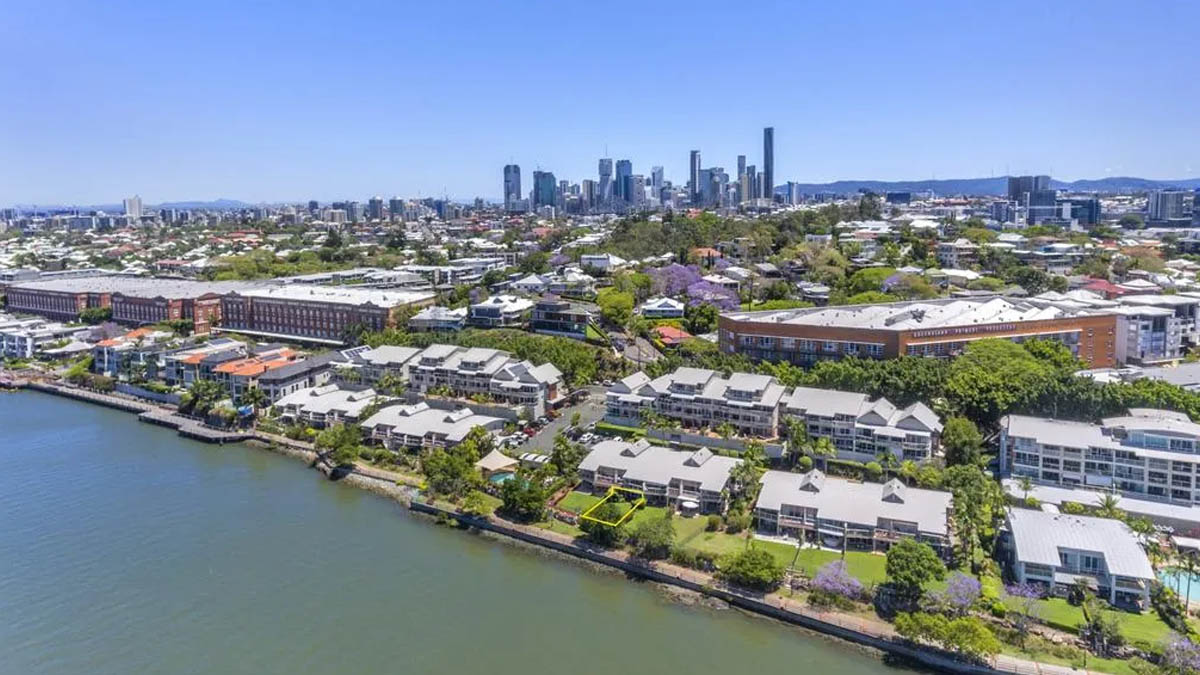 BK CIANDRE's design team had the privilege of providing whole home solutions for 100 high-end minimalist-style villas in Teneriffe, Australia. As a leading provider of home furnishings and design services, BK CIANDRE was able to bring its expertise and attention to detail to this exclusive project, creating beautifully designed and functional spaces for homeowners.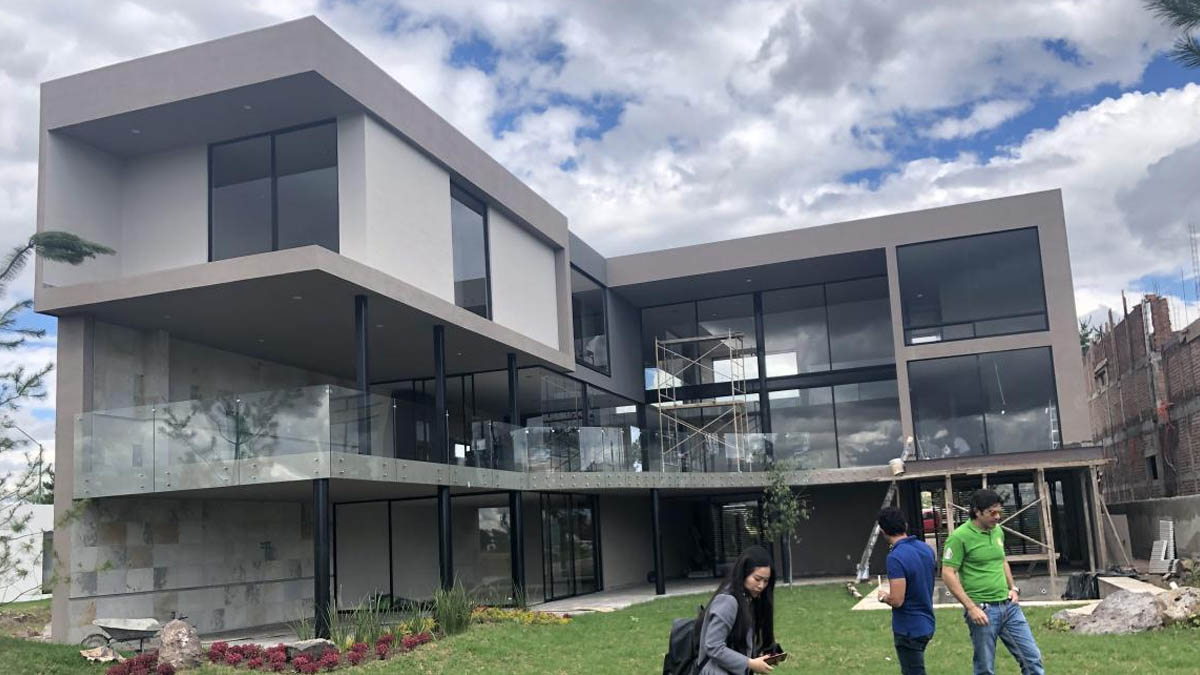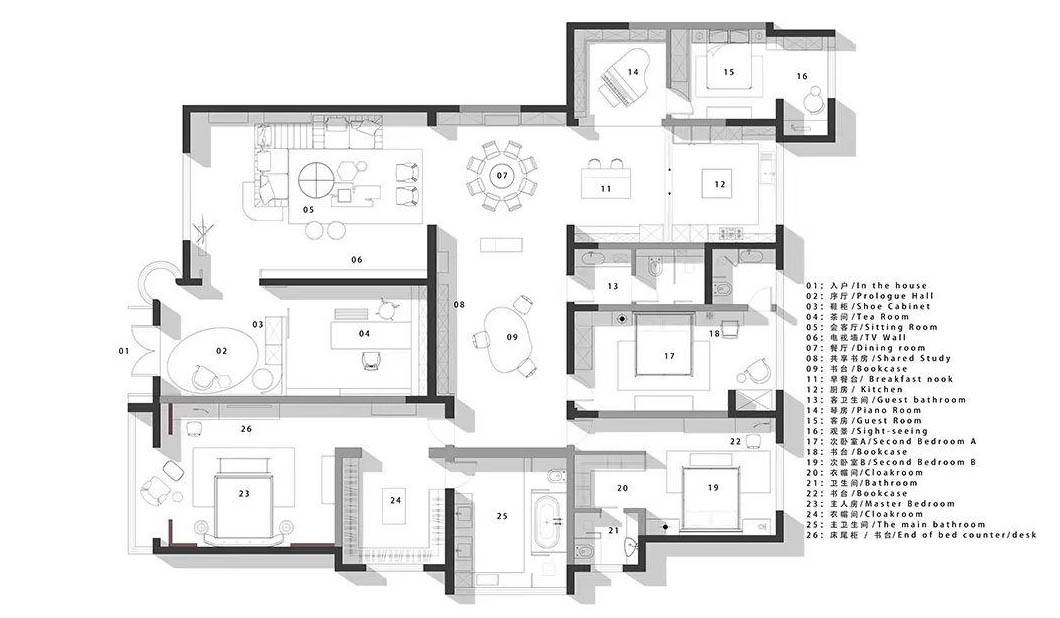 The main design concept centered around a return to natural wood elements, paired with glass, leather, and aluminum structures. All of the accessories, including the hardware, were imported from Europe to add a touch of luxury and sophistication.
In the kitchen area, natural wood elements are combined with Grey Metallic 85688 wood board from Senosan and additional glass elements to create a sleek and modern look. The tall cabinets feature a handle-free design with inner LED lighting, and the island is made from 12 mm Nero-Greco marble porcelain slabs from Laminam. These high-end materials and finishes come together to create a kitchen that is both functional and stylish.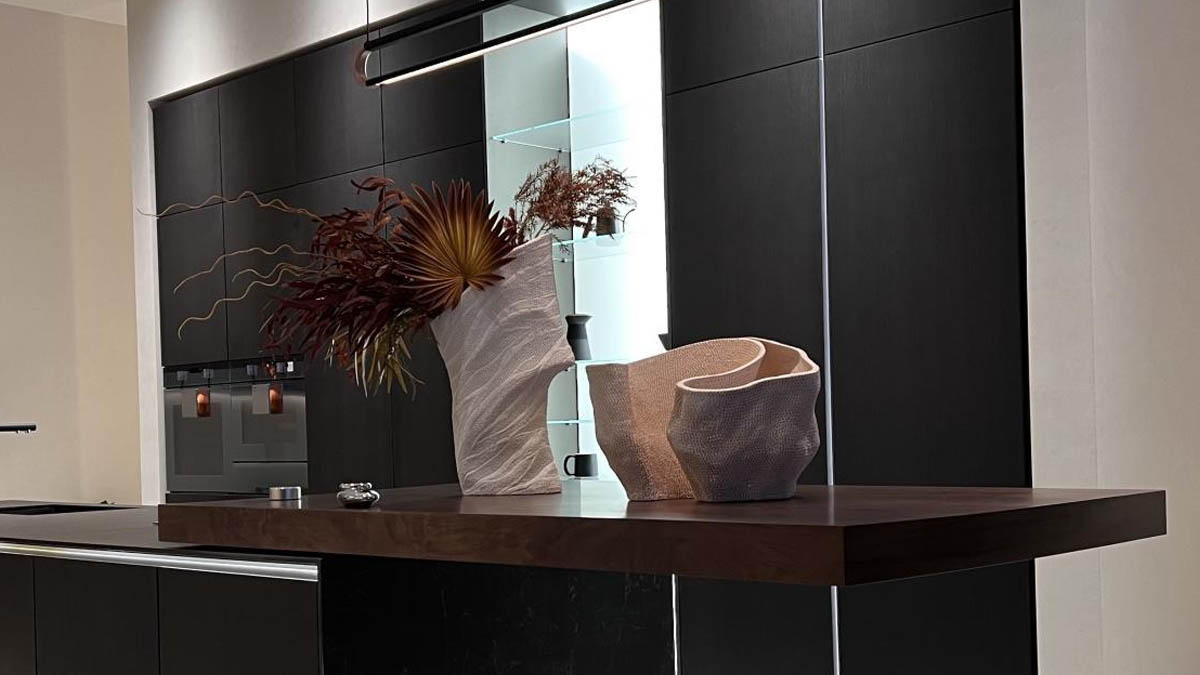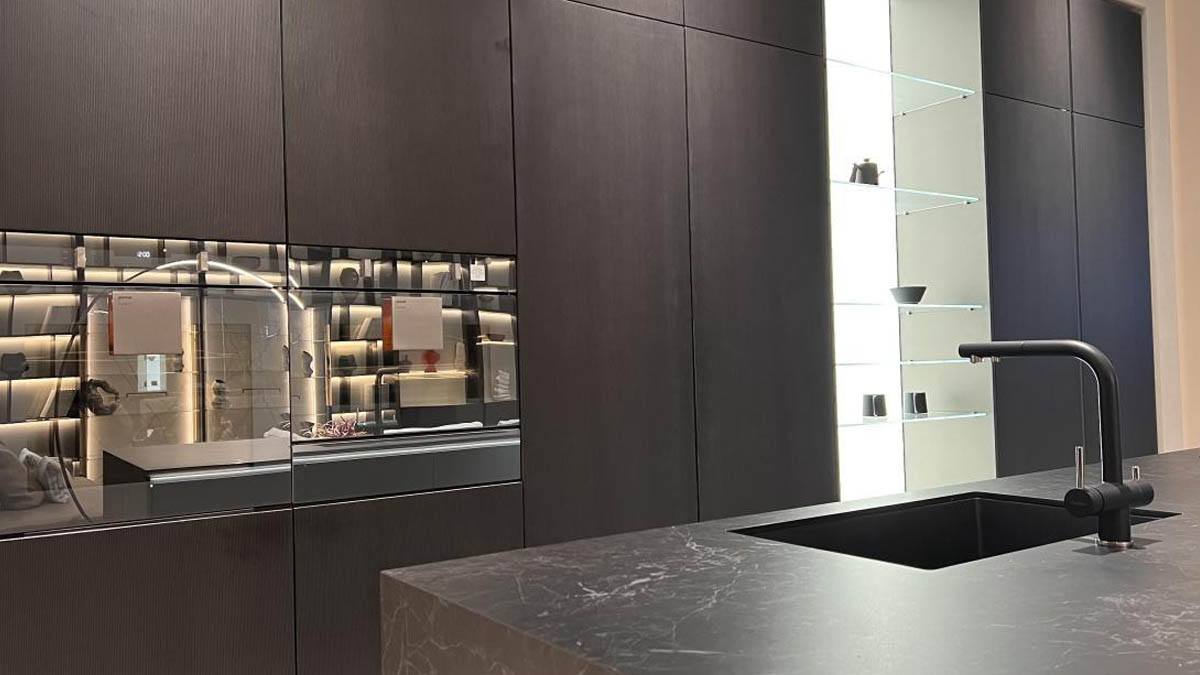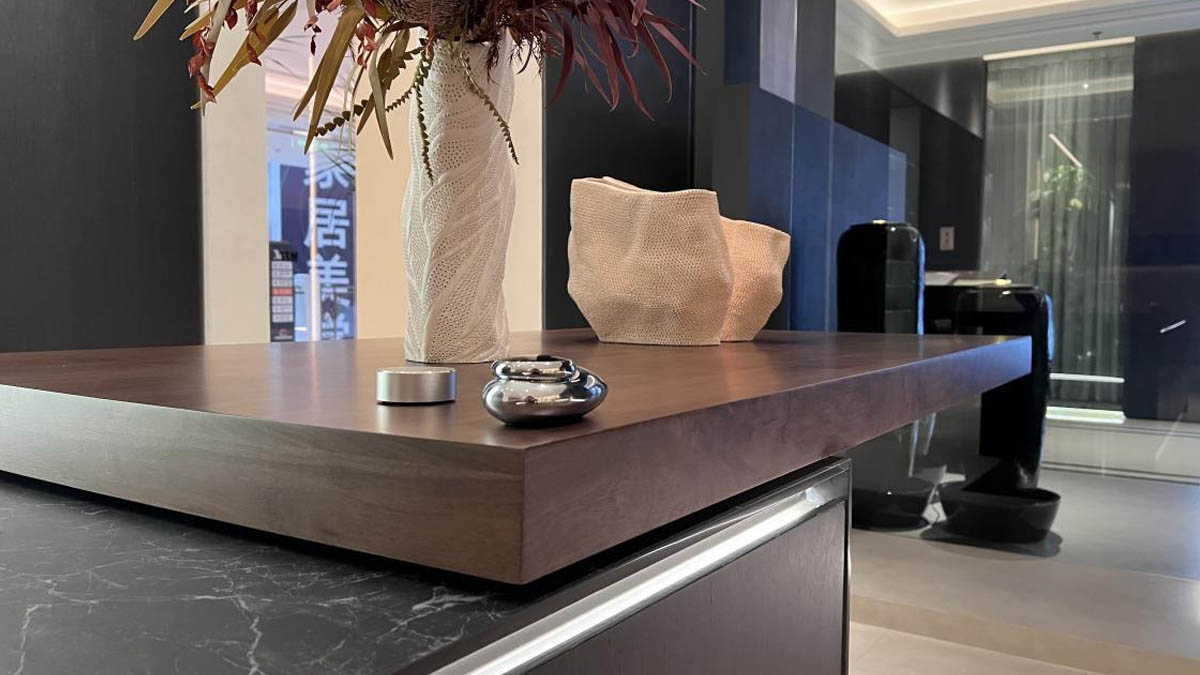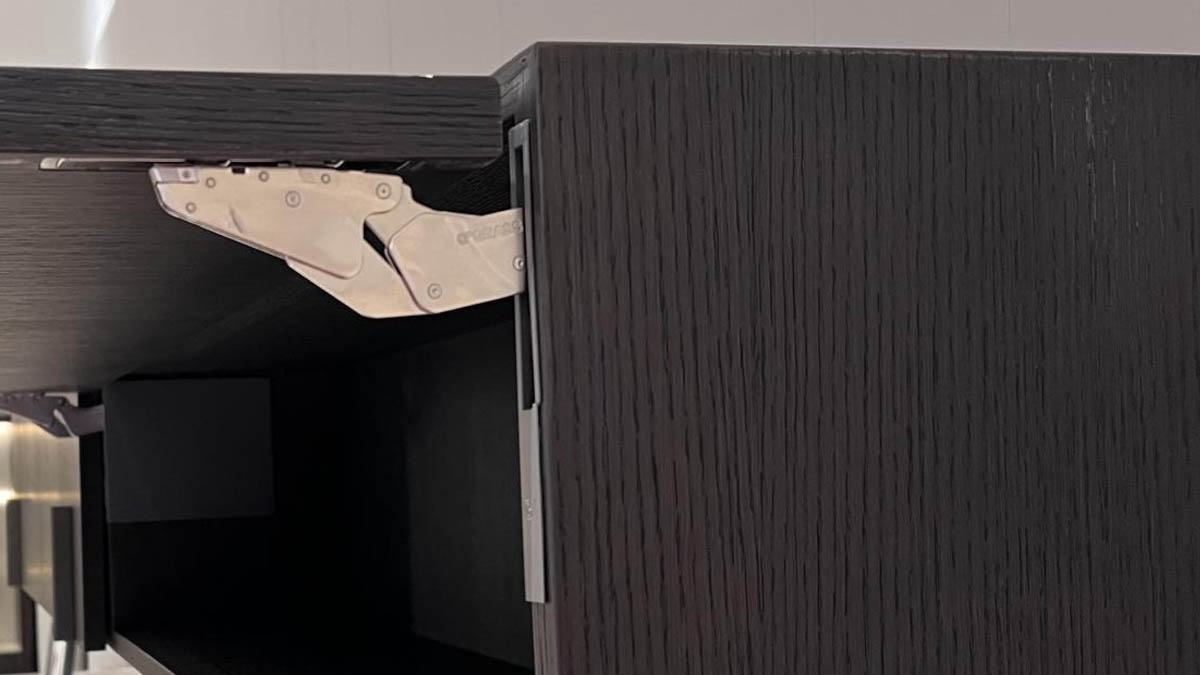 These Grass fold-up hinges allow the cabinets to be easily opened and closed, providing convenient storage solutions that make it simple to keep the space organized.
In the master bedrooms of the villas, the wardrobe design is customized to meet the needs of the homeowners. To provide ample space for clothes, we designed a spacious wardrobe with a walk-in closet and natural wood elements for the door panel with LED lighting.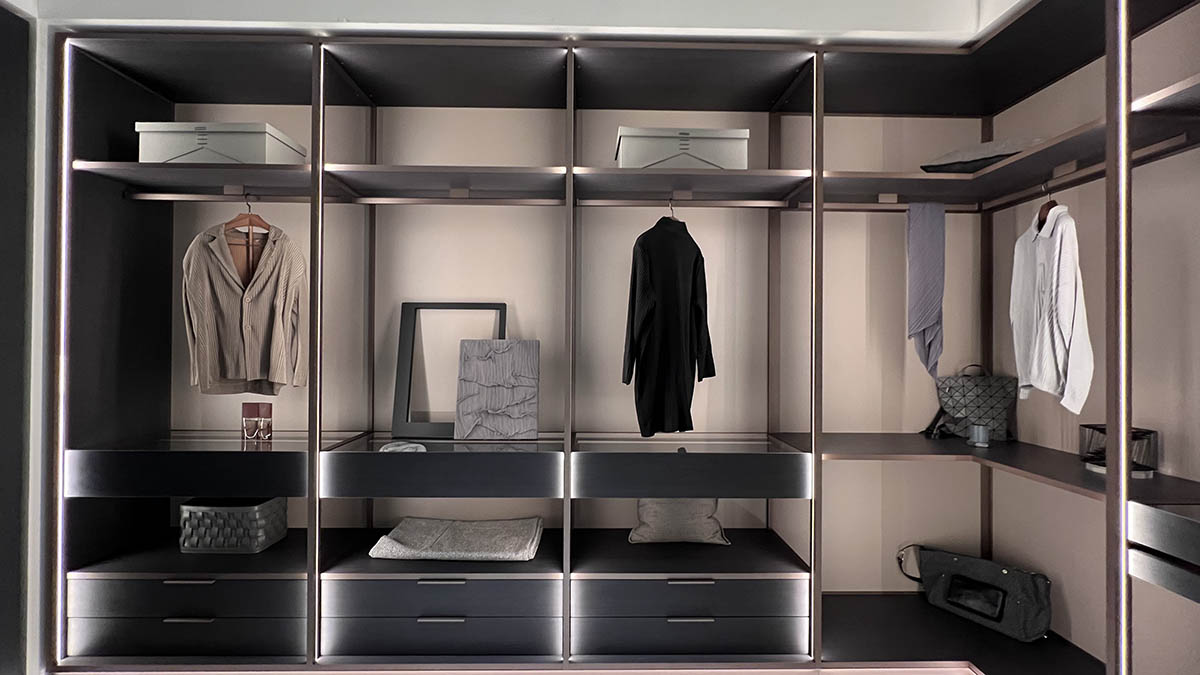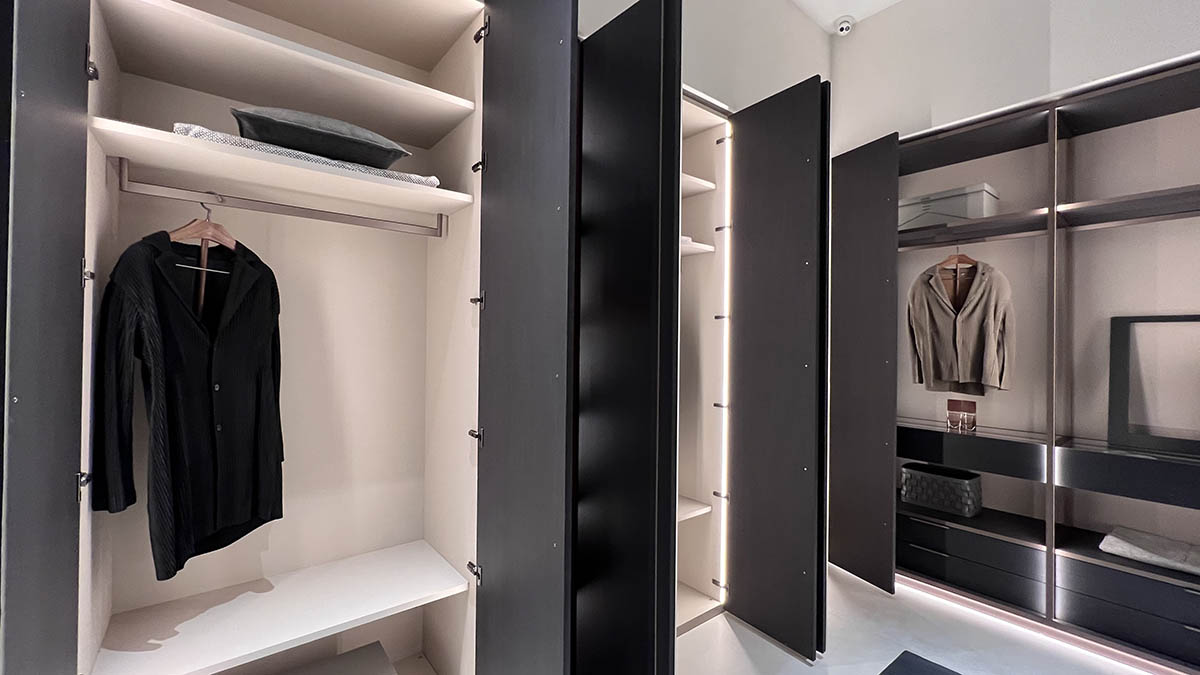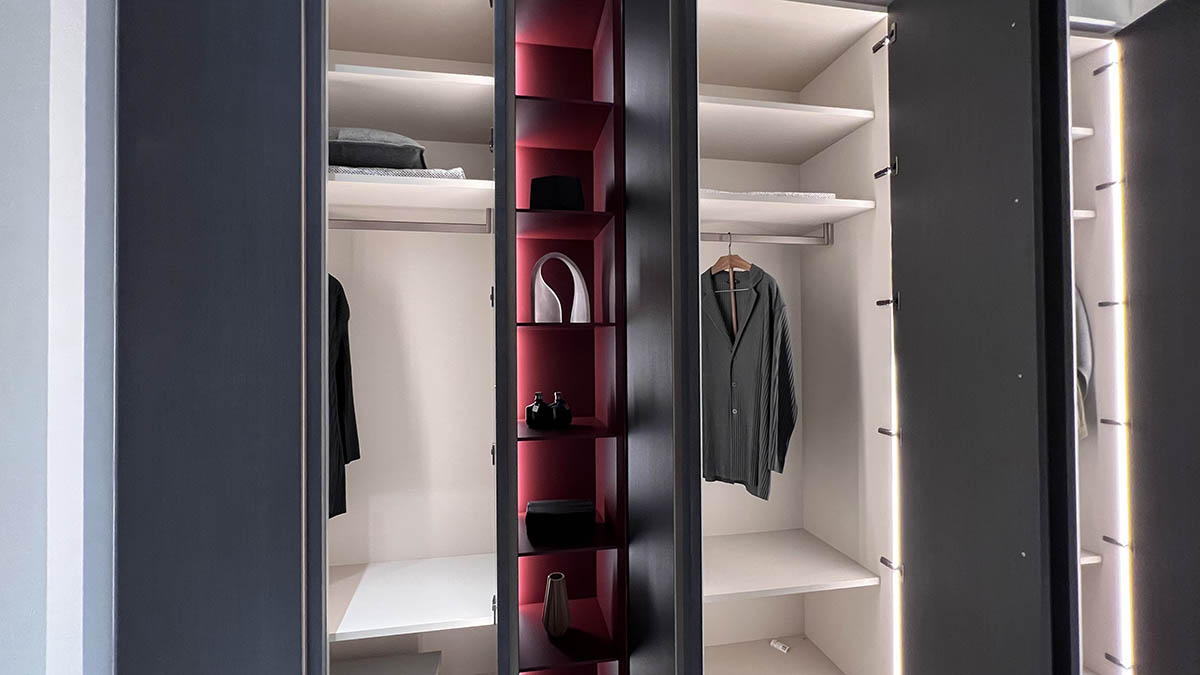 For the Teneriffe villas that are around 200 sqm and targeted towards young couples, we took a more simple and soft color approach, combining leather with a range of neutral shades. This design creates a cozy and inviting atmosphere.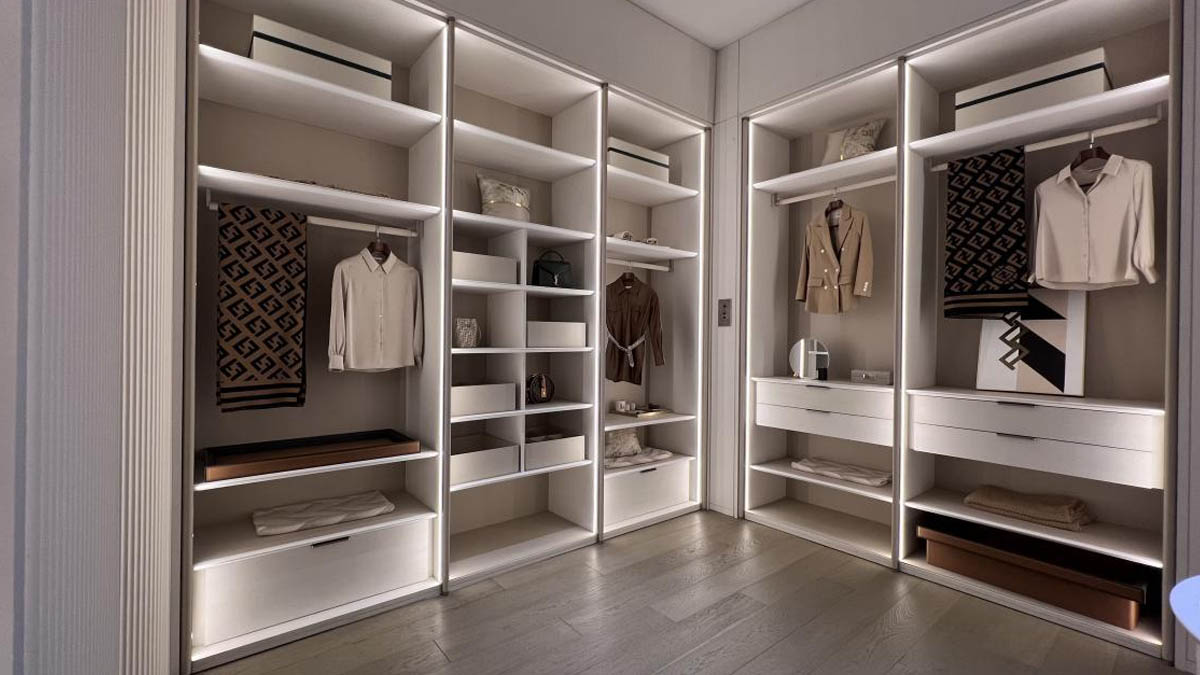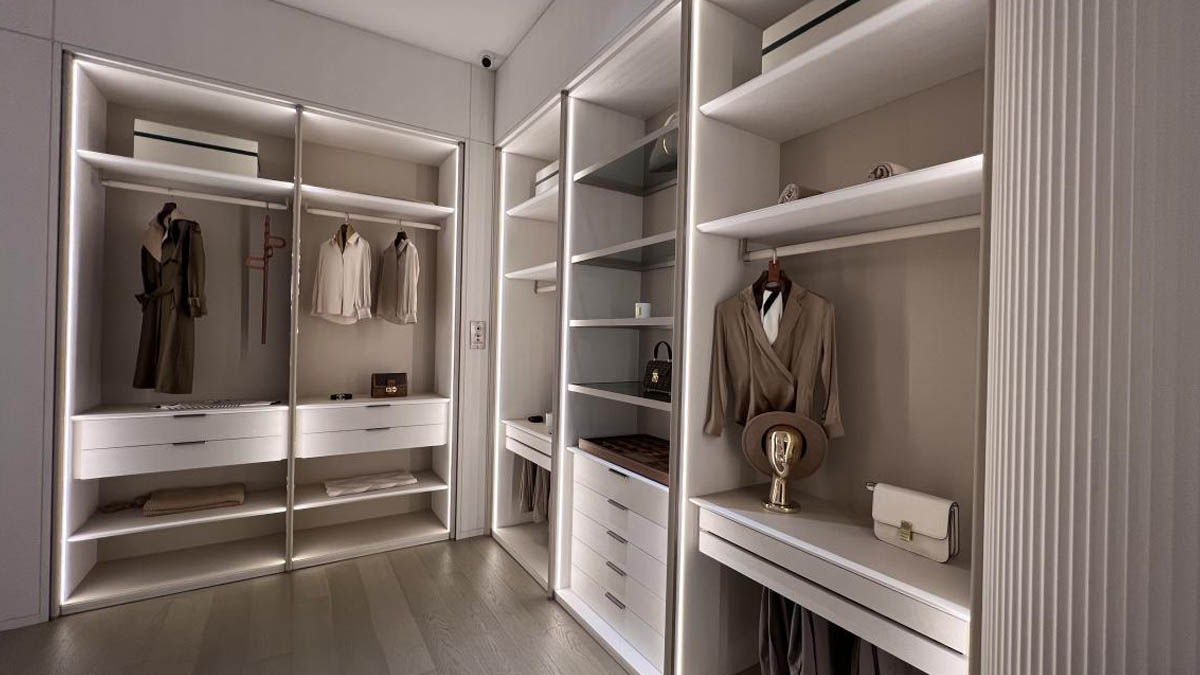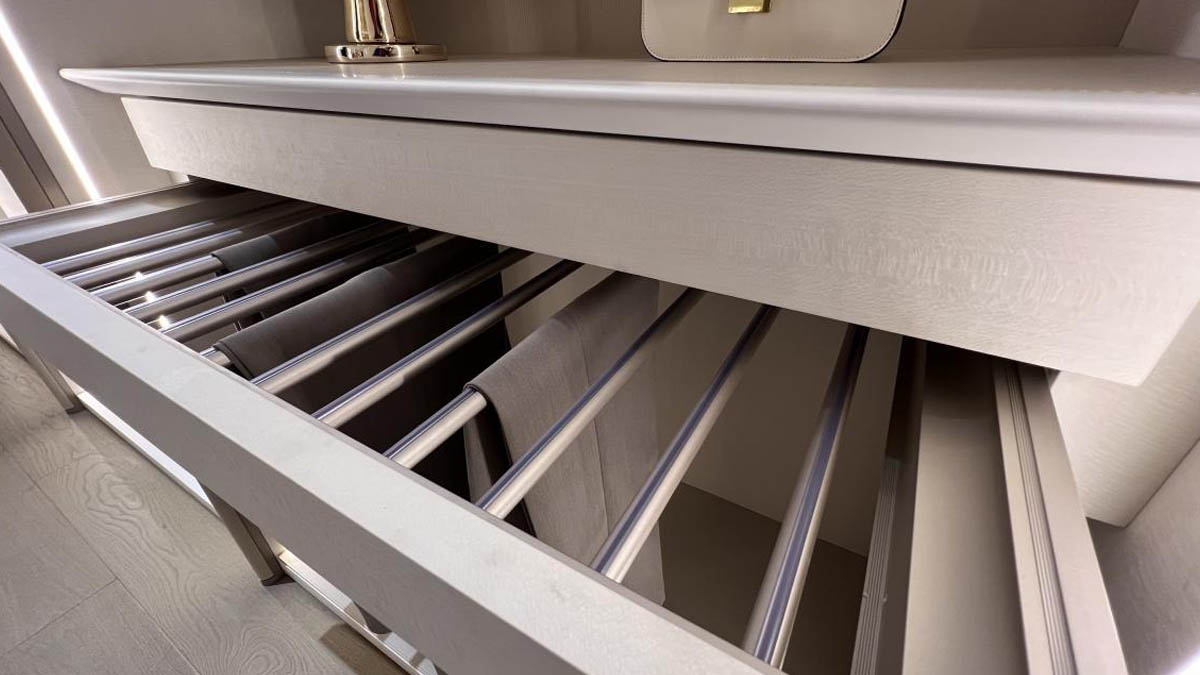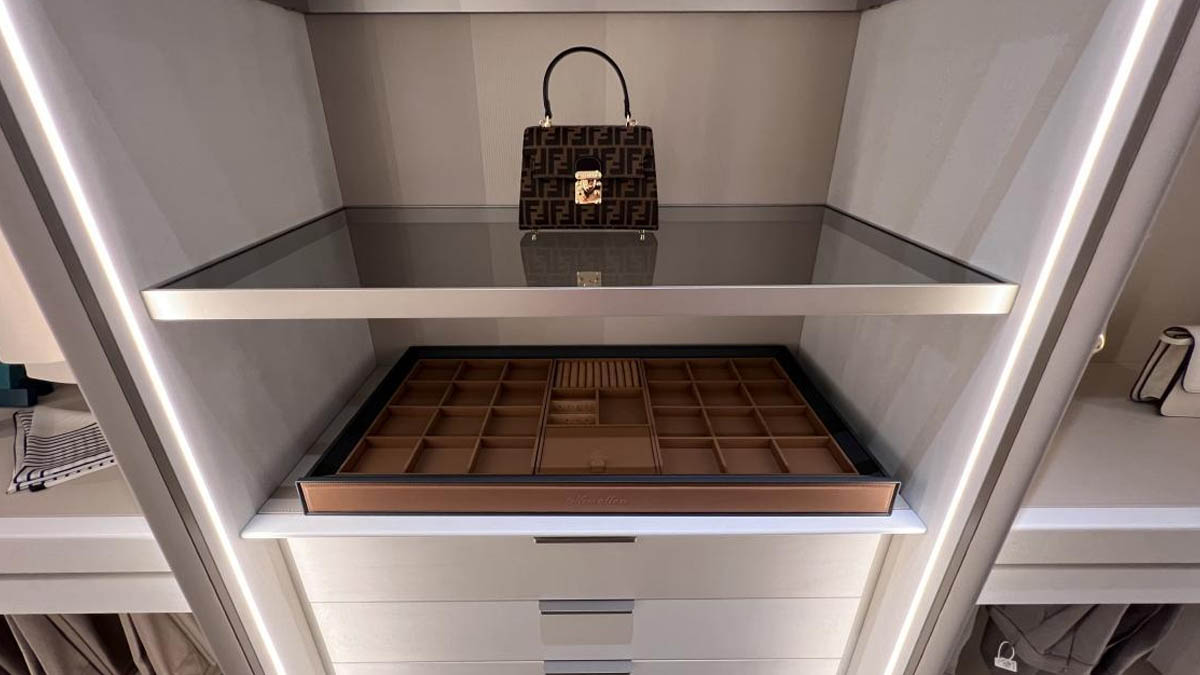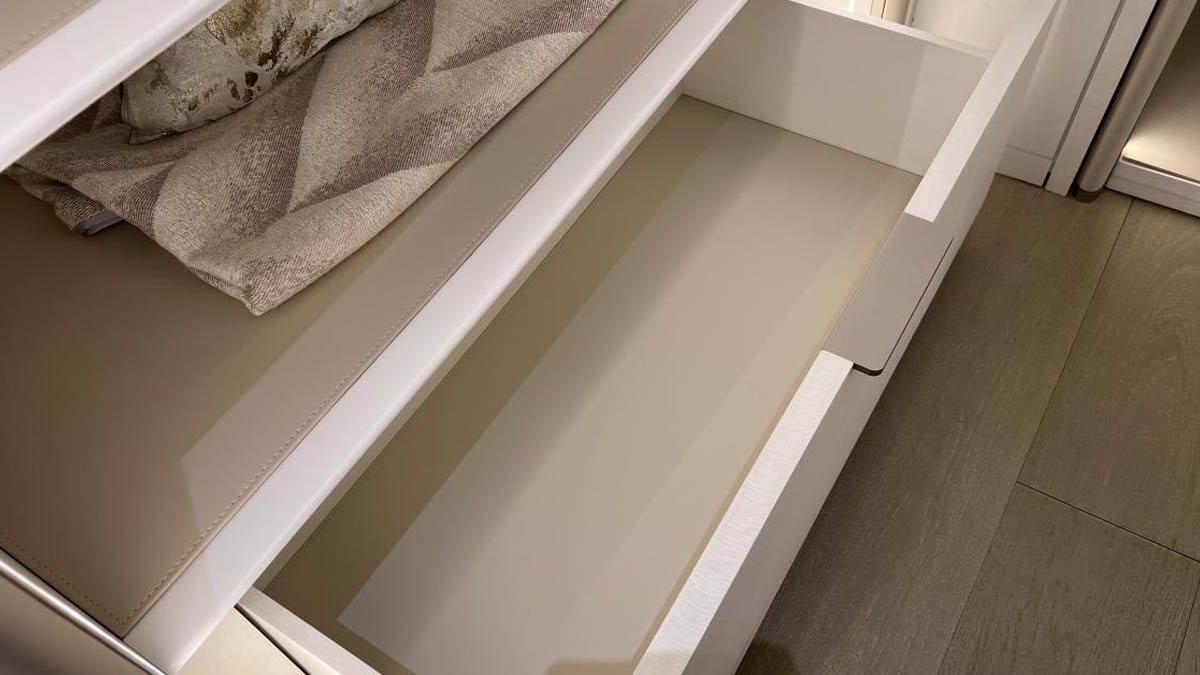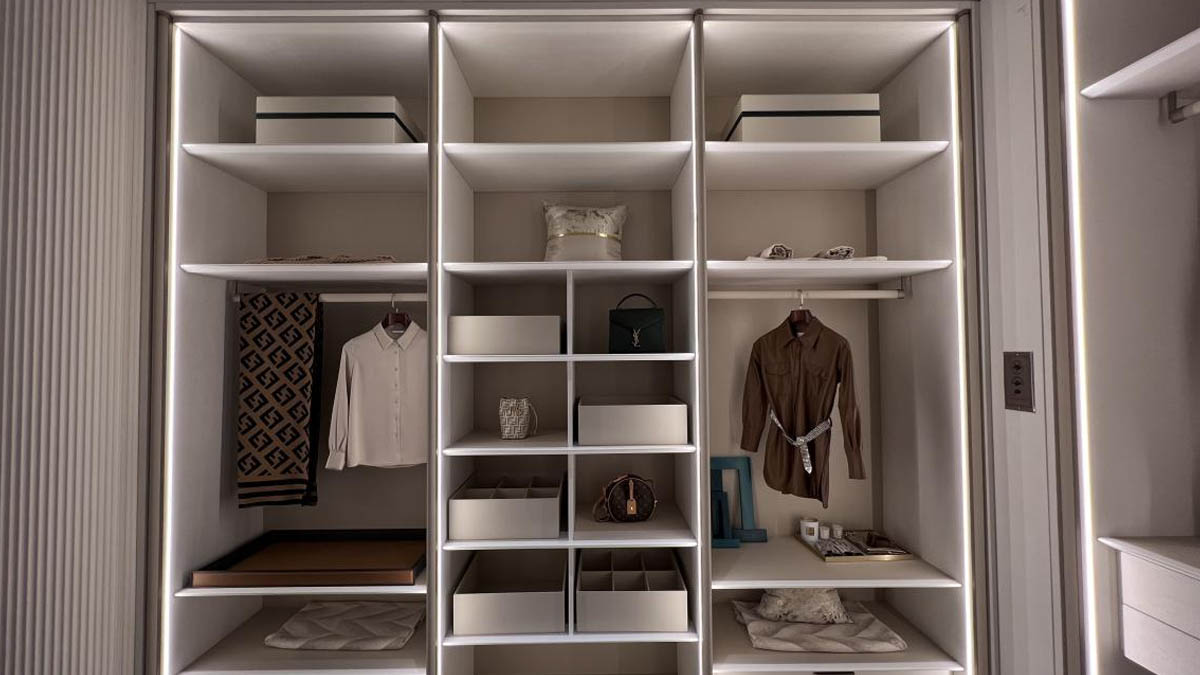 In the living areas, we used natural elements and added a splash of red. The combination of these two design elements creates a visually interesting and stylish space that is sure to impress guests.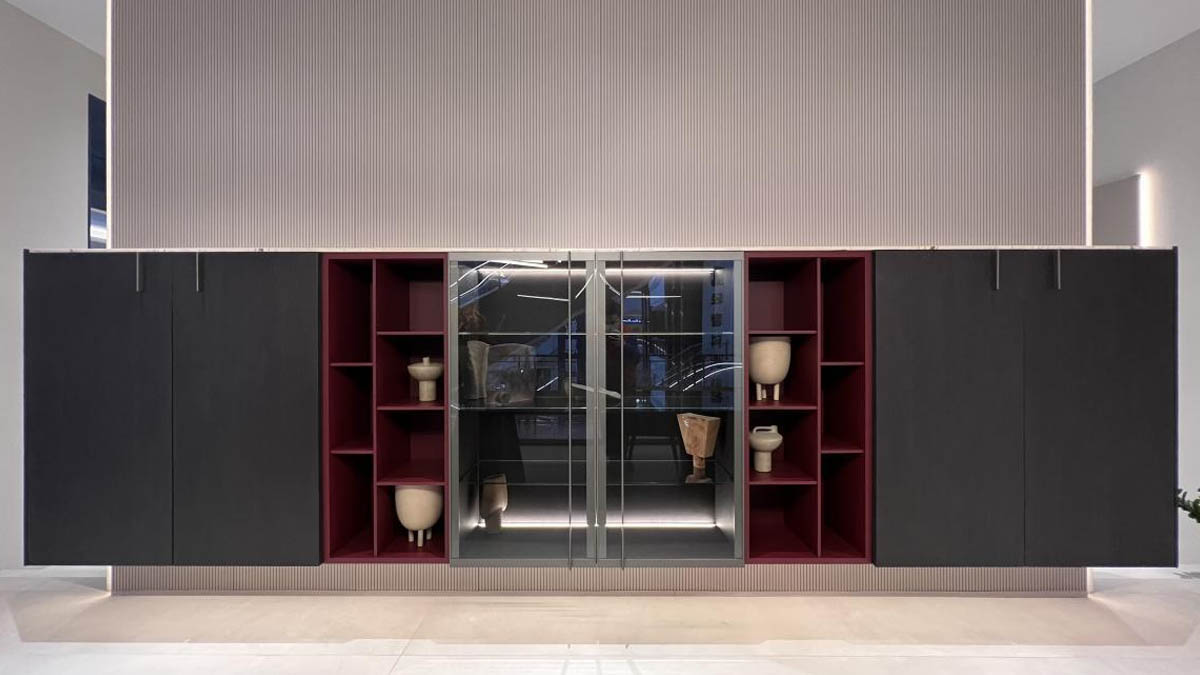 We added walnut veneer with solid wood for a sense of elegance and sophistication.
In the reading and art rooms, a grand BOGU cabinet serves as a focal point of the space. This cabinet adds a touch of grandeur to the room, making it the perfect spot for relaxation and creative pursuits.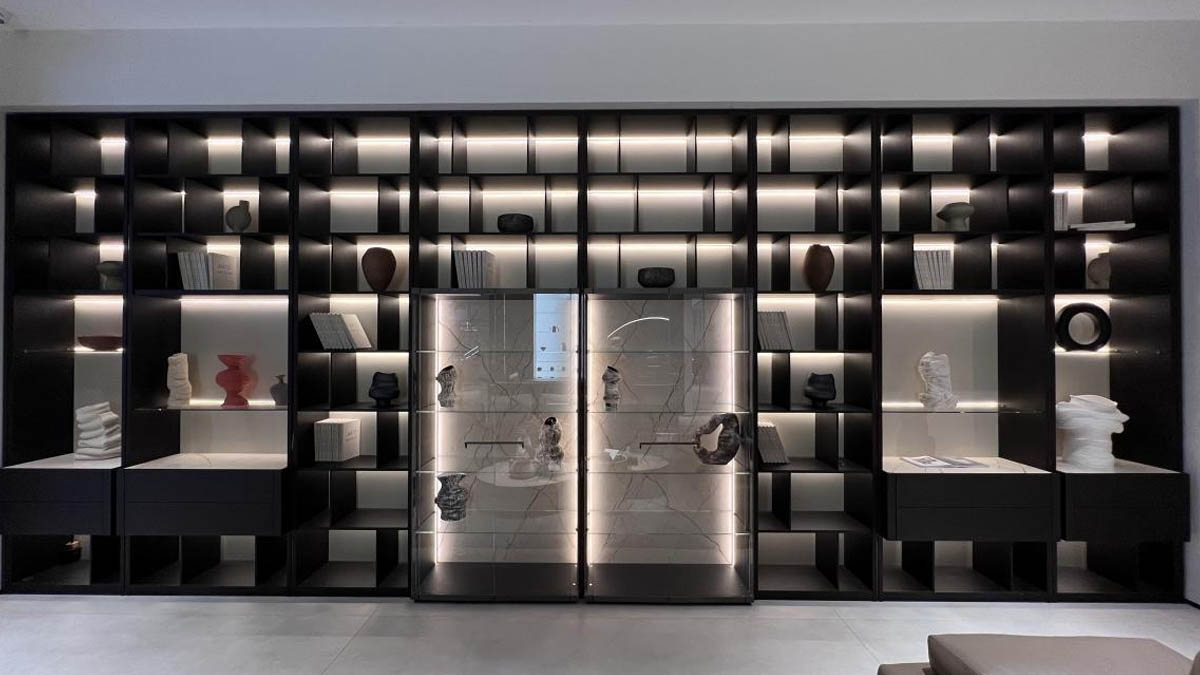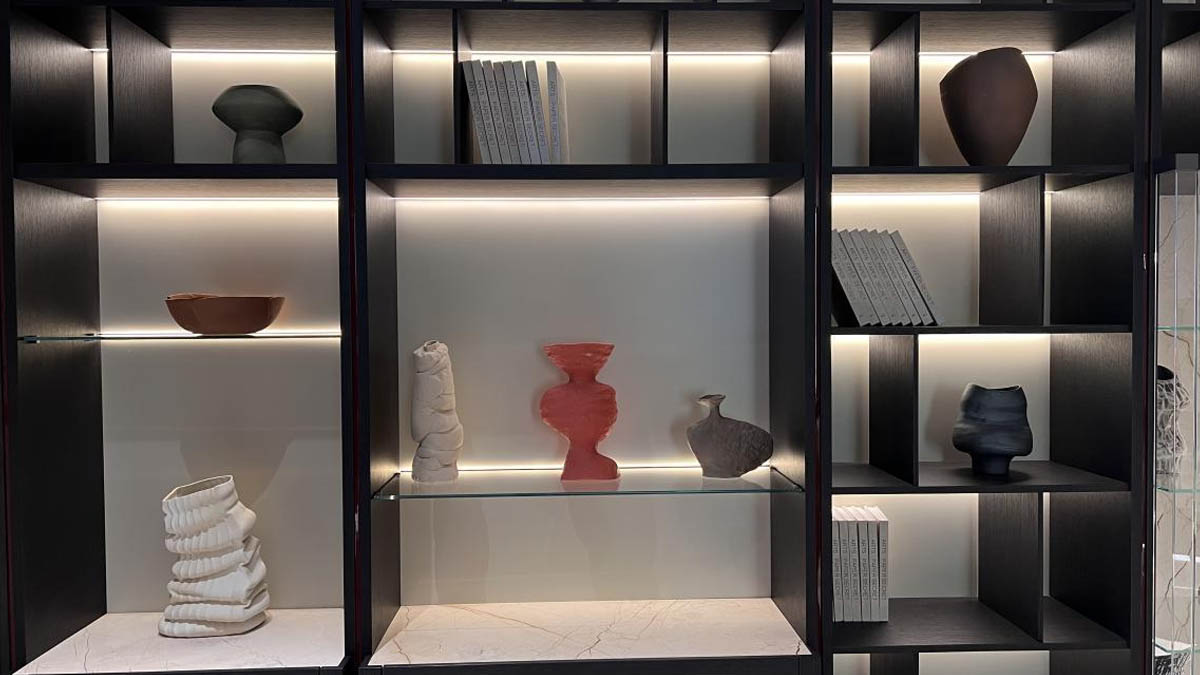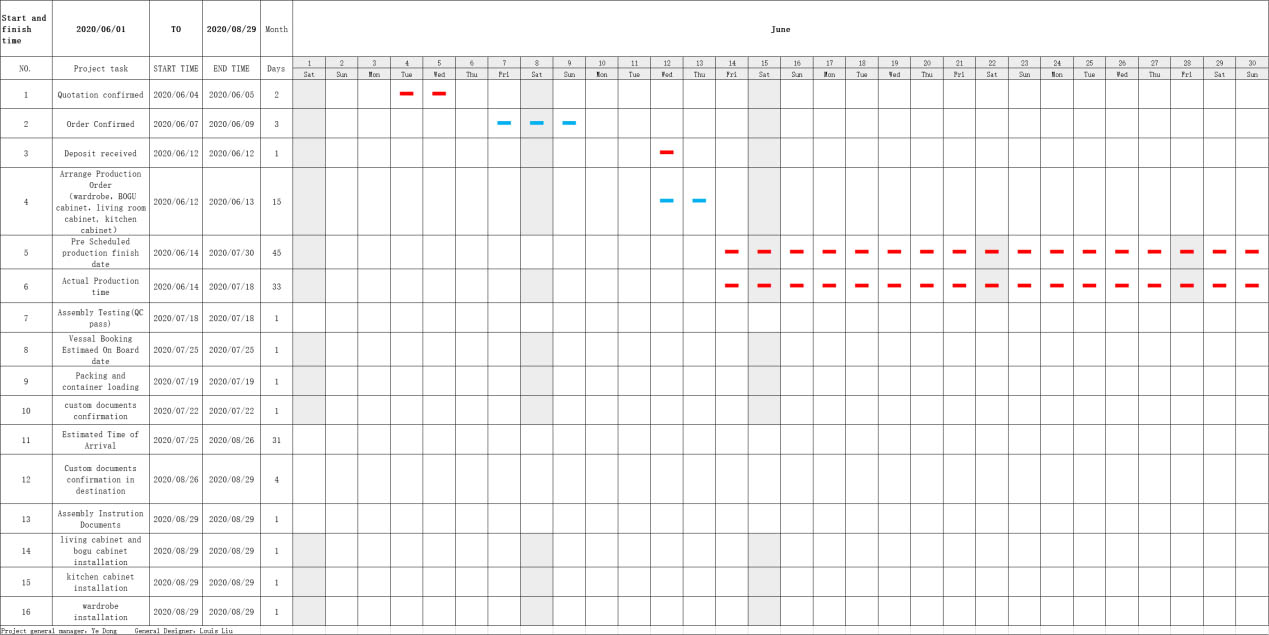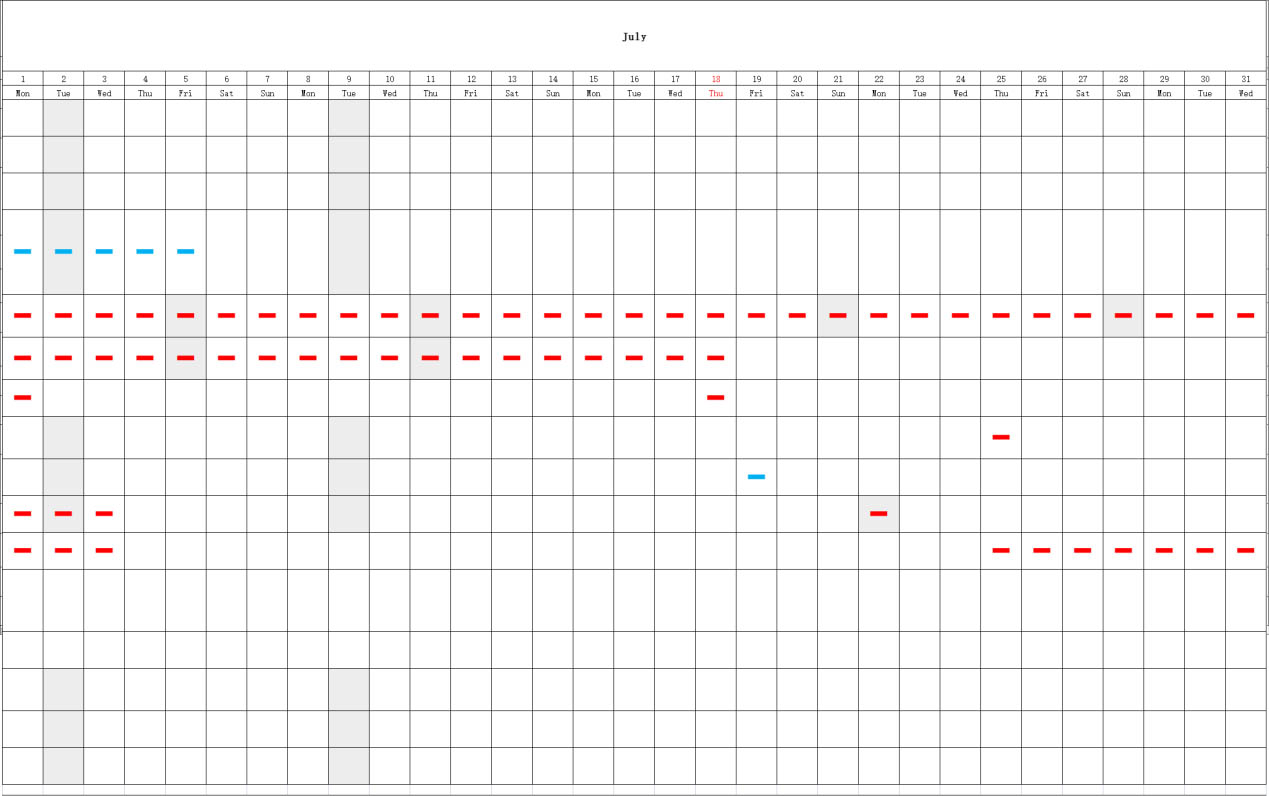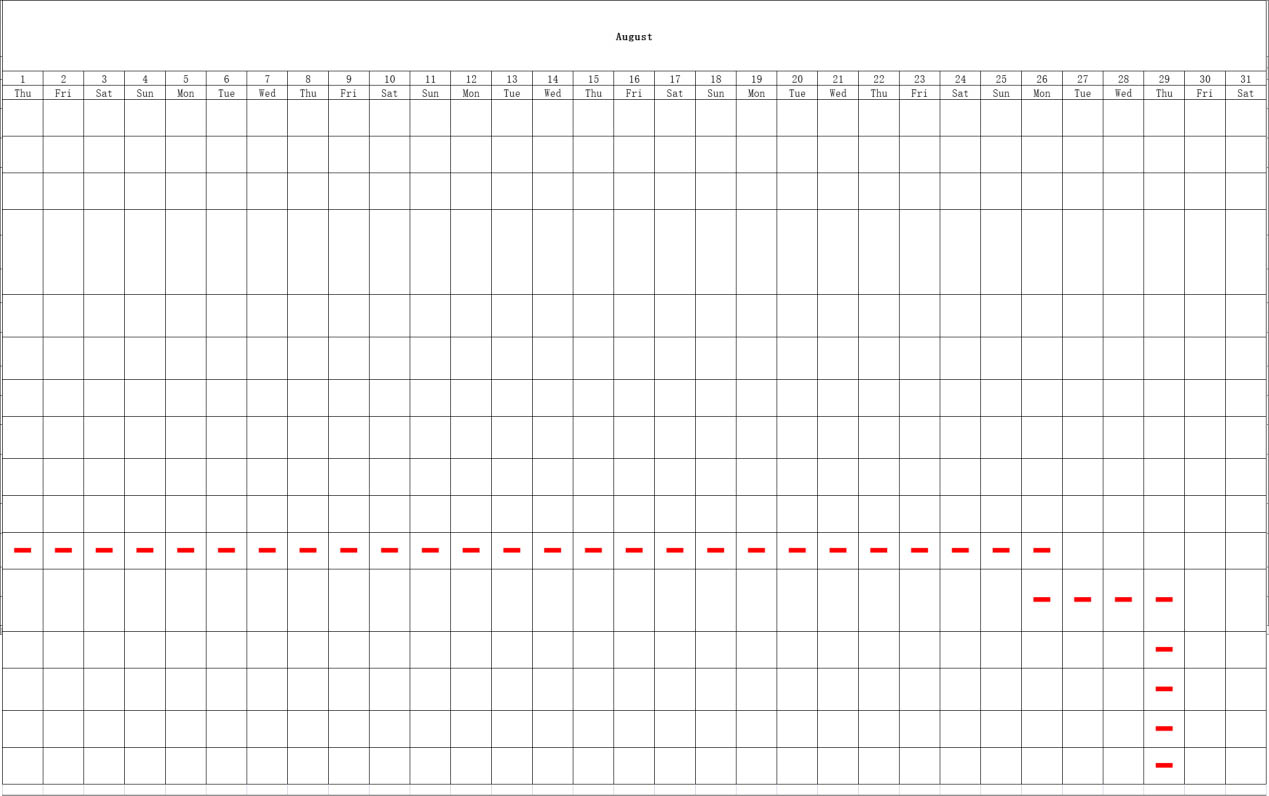 To ensure that all stakeholders share the same vision and that the project is completed within 3 months, BK CIANDRE has developed a detailed project plan for the Teneriffe villas. This plan sets clear goals for the project, establishes effective communication among team members and stakeholders, and ensures transparency throughout the process.
From consultation and sales to design (2D and 3D), quality control, shipping, and online and onsite installation instructions, BK CIANDRE includes a range of services in its project plan to ensure a seamless and successful result. We also take great care in every step of production by sourcing global brand raw materials from Senosan, using a German Homag CNC system for smart wood board cutting, applying a Homag diamond edge banding line for edge banding, using a 6-Sides Drilling Production Line for panel drilling, and ensuring thorough cleaning, inspections, and sorting processes. The final product is then carefully packed for shipping. To learn more about our production process in detail, please refer to our production video (link here).
At BK CIANDRE, our design concept for the Teneriffe villa project focuses on a return to simple, quality living. As an integral part of architectural design, interior design has the power to create a sense of space that is both functional and beautiful. Our goal is to create homes that are not only aesthetically pleasing, but also comfortable and suitable for everyday life.
David Lau, Founder and Head of Design at BK Ciandre, shared that the BK Ciandre team aimed to create interior design and occupant experiences that match the stunning architecture of the Teneriffe villa project and far exceed the high expectations of buyers. He shared that the team was committed to realizing the vision of real estate developer Poly and bringing BK Ciandre's focus on simple, quality living to every detail of the project. Finally, the high-end atmosphere is revealed through a minimalist style that perfectly balances tone and material. The resulting design is eye-catching and fully interprets the inner resonance of the space, creating a cohesive and stylish look throughout the home.
The BK CIANDRE team has been wholly responsible for the design of the Poly Teneriffe villa project and has had the privilege of working with industry experts to create a project that stands out in the market. We have collaborated with Poly Real Estate, top-brand raw material suppliers, and skilled industry experts to ensure that the project exceeds market standards in terms of planning, craftsmanship, and facilities. At BK Ciandre, we believe that good ideas are born from collaboration, and this is reflected in our strategy for the Teneriffe villa project. By bringing together a diverse team of professionals and working closely with our partners, we are able to create a unique and exceptional project that meets the high expectations of our clients.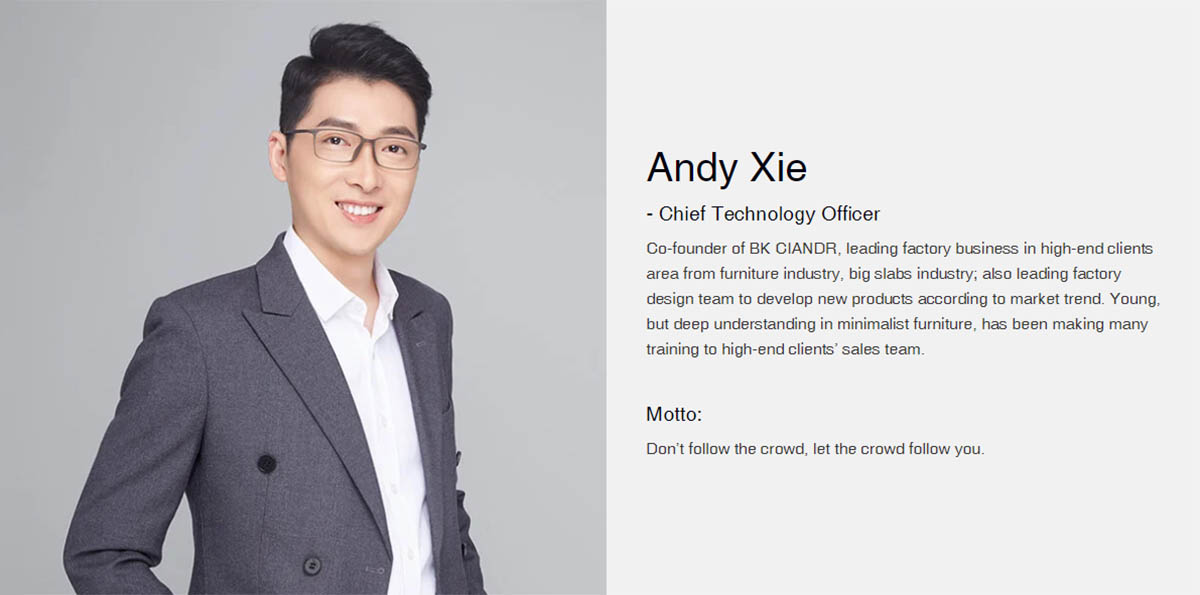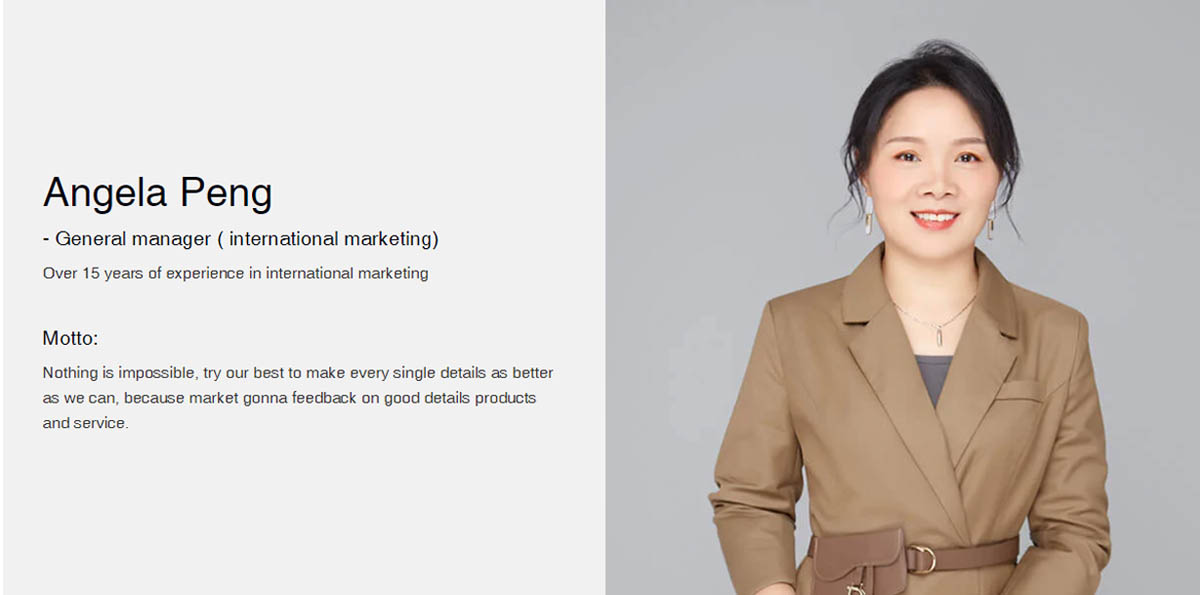 Our professional design team:

Our workshop department: