If you ever feel like the room looks empty or something is missing. Pop up a coffee table in the right place, and boom, any such thoughts vanish in thin air. The presence of coffee tables is like the binding knot of a bridge that holds the room together. However, knowing which coffee table is a perfect choice is important too. If this is the question that brought you here, congratulations, you've landed on the right page. Ceramics Coffee Table is the answer to the question looming in your mind. Want to know why will they make just the perfect addition to your room? Hop on below.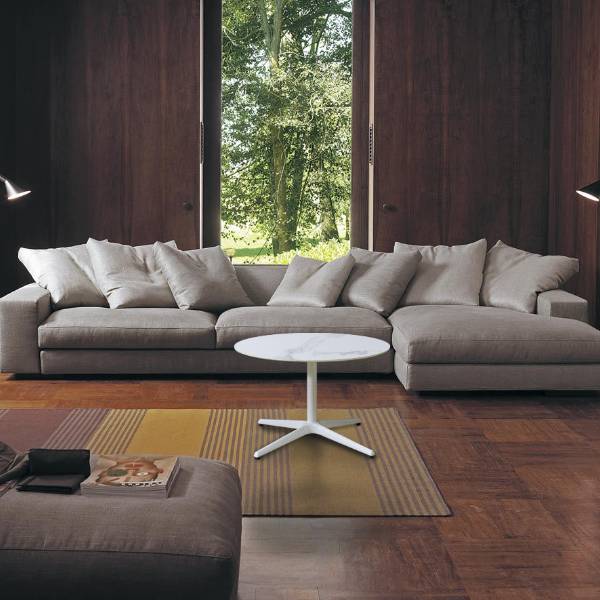 Reasons Why Ceramic Coffee Tables will enhance the Aesthetics of Your Home
Ceramic coffee tables offer you the best of all worlds. Whether that is in terms of pricing or the beautiful outlook they give. Hence, incorporating a ceramic coffee table is one of the best decisions you can make. Want to know why they will be a perfect addition to your living room?
1. Binds the Room Together
The living room is that once space where a family sits and spends time together. Even when you have guests, their chances of sitting in the living room are exceptionally high. Therefore the aesthetics of this room should be top-notch.
What better way to do it than some ceramic top tables? Considering how the coffee table binds a room together, this piece of furniture will be the first thing people notice. Hence, using a ceramic table would benefit you because of its posh and sleek look.
2. Easy to Clean
As the name describes, coffee tables would be used to keep coffee mugs and other food items on them. This eventually means that the possibility of spilling increases with the food and all the drinks.
If you opt for a coffee table or some other material, there are chances that the food and coffee stains might hold onto the table as if their life depended on it and, in many cases, will be hard to remove.
This won't be the case when the ceramics coffee table is in the picture. These tables are super easy to clean, and you only need one wipe to let those disgusting leftovers go.
3. They are Beautiful
When shopping for a coffee table, the essential aspect anyone will consider is its appearance. Well, with ceramics, that is not even something to fret about.
Ceramic coffee tables hold beautiful and intricate designs, and with the variety of colors they come in, we know that you'd find the perfect piece you are looking for. However, its beauty isn't the only thing that elevates its game, but the price would make you inclined towards it even more.
The ceramic tops are the true definition of beauty on a budget. So, without emptying your pocket, you can buy the most beautiful ceramic table of your choice.
4. One of a Kind
With ceramics manufactured from all-natural components and then cut from huge slabs to manufacture into furniture, the table you'd buy would be different in design slightly from the one manufactured after it.
These ceramic top tables' details and intricate designs will be beautiful yet exceptionally unique. Hence, that one piece you will buy will be one of a kind and different from all other pieces present. Compared to this, other materials like wood and glass will all have the same designs. So, what will you opt for more, something unique or that old mainstream?
Now that we have convinced you that ceramic coffee tables might be the perfect incorporation into your living room, the next step will be to find the ideal place to purchase them.
Well, no better place than BK Ciandre, of course. For years we have been perfecting our ceramic table tops and delivering just the best product to our client's doorstep. With over 15 years of experience and hundreds of deliveries later, we can safely say there is no match for us when it comes to ceramic coffee tables.
Don't believe us, then take a look at our minimalistic design ceramic coffee table and other ceramic living room tables, and we are sure you'd be placing an order right away.