Changing furniture is a difficult task with the competition rising among furniture manufacturers. There are so many details and factors one has to consider before buying any type of furniture. Whether it is a bed, sofa, coffee table, or ceramic dining table, you have to think through various details before buying a dining table.
Since a dining table is usually the center of attraction, it is important to focus on the necessary details and choose the right one for yourself.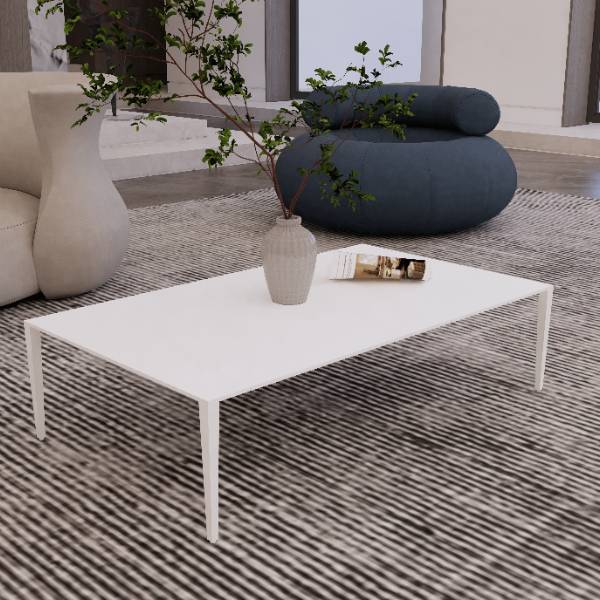 What Details Should One Consider Before Buying a Ceramic Dining Table?
Some of the details one should consider before buying a ceramic dining table are mentioned below.
1. Quality of Ceramic
The quality of ceramic matters the most because the durability and look depend on the material, and both of these factors play an essential role in the overall performance of the dining table.
A low-quality ceramic table top will not look as beautiful, and it will also get damaged easily, wasting your money and ruining the interior of your house.
2. Colour
Even though the choice of the correct color varies according to everyone's personal preferences, it is an important factor. The right coloured dining table will improve the look of your place while the wrong one will ruin it.
Usually, with the light-colored interior, a dark-colored table and base give an extravagant look and stand out among other furniture pieces.
3. Base Material
The base material is an underrated feature that many people miss. Usually, people focus on the tabletop and its design. However, the base material is as important as the top material.
The low-quality base material will not only ruin the overall look of your dining table, but it will also damage the table entirely, causing it to break.
The 3 Best Ceramic Dining Tables
If you are looking for the best ceramic dining tables, you are at the right place. We have gathered some of the best dining tables from BK Ciandre with ceramic tops that everyone loves.
Some of their best-selling products are mentioned below, along with other necessary details.
1. Modern Outdoor Ceramic Dining Table
The Modern Outdoor Ceramic Dining Table is one of the best dining tables on the market these days. With a minimalistic design and a beautiful ceramic top, this modern outdoor dining table can make your place look more attractive.
This fantastic table comes with weather-resistant properties, which means you can either keep it inside your house or outside in the garden. The base of this Modern Outdoor Ceramic Dining Table is one of the key features. The high-quality aluminium that is used for this table is weather resistant as well.
2. Modern Minimalist Dining Table
Are you looking for a sturdy yet aesthetically pleasing dining table? Well, we have got you. This Modern Minimalist Dining Table is one of the best ceramic dining tables. The ceramic used to manufacture this beautiful table is weather resistant, anti-corrosion, heat resistant, and scratch-proof as well.
The thick leg and tabletop design make for the best dining table for a larger dining room or an outdoor garden.
3. Modern Design Dining Table
Who doesn't like a minimalistic yet fascinating design? This Modern Design Dining Table will satisfy all your furniture requirements. This table is made with high-quality ceramic and aluminum to ensure durability and customer satisfaction both.
Whether you want to keep it outdoors or indoors, the sturdy yet elegant design of this table looks perfect everywhere. The trestle leg design of this ceramic table stands out among the other tables, and the round corners ensure safety.
This sleek yet durable dining table is one of the hot selling products and can be customized accordingly. From a huge variety of aluminium bases to numerous ceramic designs, you can choose easily.
BK Ciandre is one of the best dining table manufacturers with almost 15 years of experience. They use advanced technology and modern machinery to deliver the highest quality tables. You will get everything from ceramic tables to modular TV wall cabinets at their 25000 square meters factory and showroom.
Final Thoughts
Buying new furniture becomes easy when you have a reliable source that provides high-quality products that not only look good in your house but also last long. BK Ciandre is a professional ceramic table manufacturer that is inclined to provide the best of everything. They provide the best products that ensure customer satisfaction and appreciation as well.