Looking to buy a properly sized dining set? There are many factors to consider before making your selection: Do you have a small dining room? Do you entertain often? How many seats will you need? In this article, we'll provide useful tips for understanding table seating capacities in order to determine what shape and size dining table best meets your needs.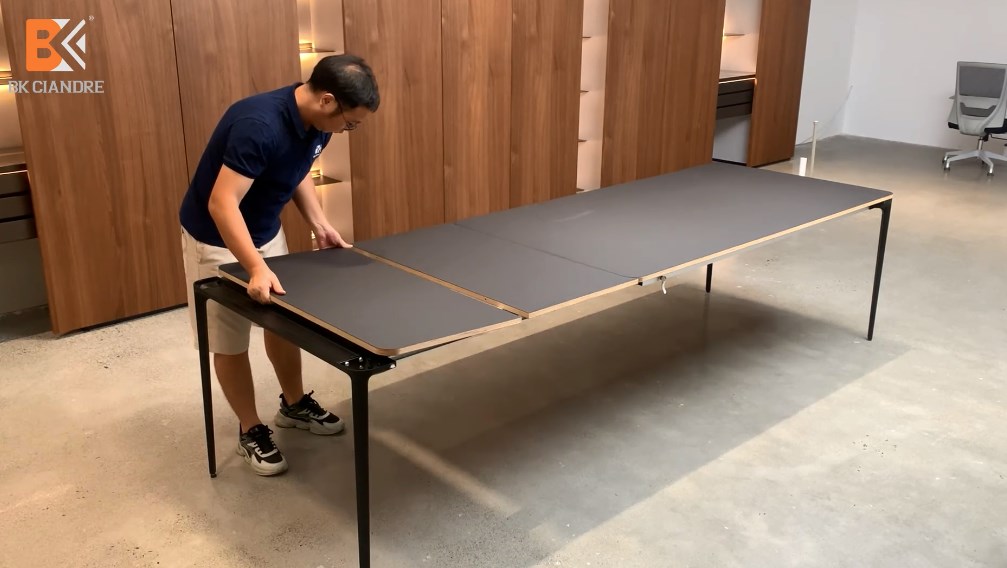 Advise on choosing an extendable dining table:
1. Choose a shape that fixes your home:
Rectangular (or oval) shape extendable dining tables are ideal for long, narrow rooms and will provide the most amount of table space for a room this shape. For folks who need to seat a lot of people at their table (more than 6) rectangular options usually provide the most seating.
The round extendable dining table is arguably the most space efficient as compared to the square or rectangular tables since the lack of corners means no wasted space. A round table is perfect for small spaces and the extensions will allow it to seat more people as needed. However, it is true that some spaces call for a square or rectangular table which means that you will need to measure the space you have and then get the right shape to make the most out of the space available.
2. Once you have the shape, the next step is whether you want to use wood, metal, or glass as the material for your table design. The good news is that you'll have plenty to choose from for your kitchen or dining area. The sheer number of materials available may actually make it difficult to choose one that best suits your needs.
There are many other benefits of extendable dining tables. Let's dive in and take a look.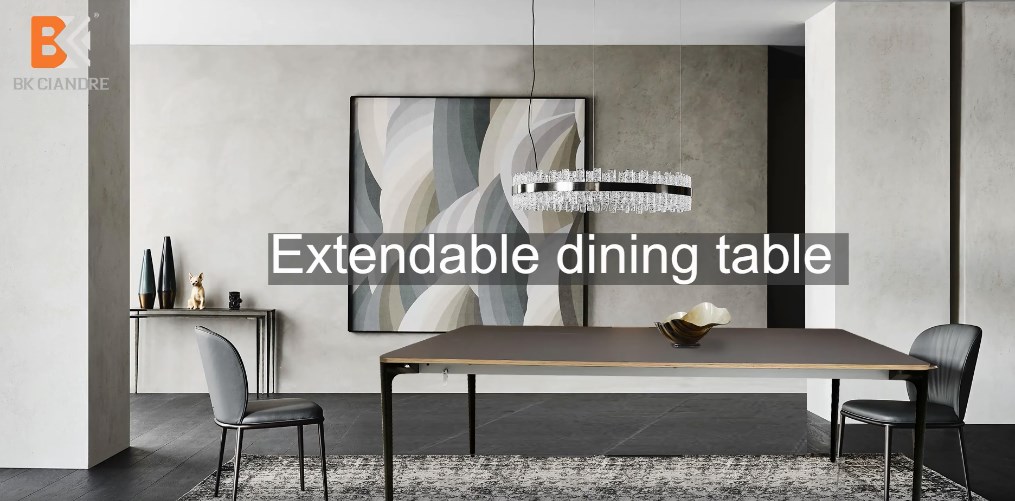 THE BENEFITS OF EXTENDABLE DINING TABLES
An extendable dining table is exactly what it sounds like. There are extensions that you insert into the table to make the table larger for larger dinner parties and special occasions.
One thing to keep in mind when you are purchasing an expandable dining table, you should get a table that is large enough to fit your family without the leaves in. You can then use the extensions when you are hosting guests or just need a little extra space on your dining table.
To install most table leaves, all you have to do is pull open the tabletop from each end, lay the leaf or leaves into the opening, and push the table top closed again. Each leaf is pegged and numbered to ensure the best possible fit.
This style of table has been around for a long time. The simplicity of the design and ease of use makes this table a wonderful purchase. Generally, though, the tables that go on to become treasured family heirlooms are built out of solid hardwood. When crafted from the right wood, they can also easily stand the test of time and become a new family treasure.
Overall, having an extendable dining table provides you with an excellent product that will fit the space you have and extend outwards to meet the needs of seating your guest. Be sure to take your time in finding the right table that meets your needs.