The furniture and tables in our house contribute to the overall look, and a bad piece can ruin the look of our room entirely. Therefore, it is important to choose them wisely and invest in good-quality furniture. A perfect piece of furniture doesn't only enhance the look of your room but also lasts long.
A Coffee table is an essential yet often neglected piece of furniture in everyone's house. A coffee table completes your room, and most of them are multi-purpose. However, selecting the right coffee table might be one of the most challenging tasks.
One has to consider numerous factors and preferences while choosing the right one, but you don't have to worry about it. We have compiled an ultimate guide for you that will help you choose the best coffee table.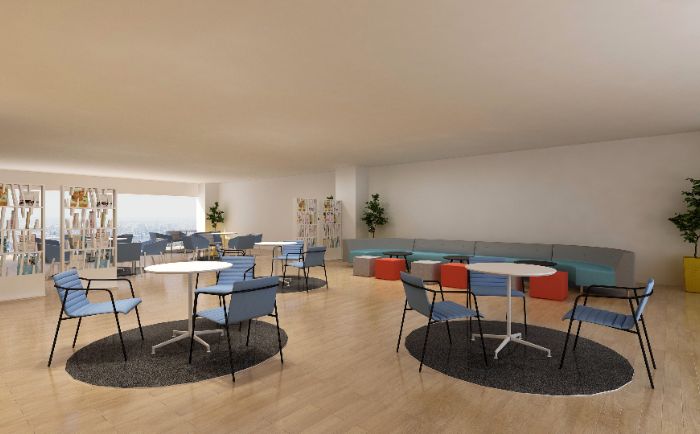 Factors to Consider Before Buying a Coffee Table
People don't usually think much before buying a coffee table. Some people already have a design in mind, while some explore different options available at the shop.
However, if you want to be certain about your decision, make sure to follow a proper guide and invest your money in the right coffee table. A few factors that everyone should consider before buying a coffee table are mentioned below.
Material
Material is the first and most important aspect of any furniture, including a coffee table. The durability, resistance, and look are all solely based on the material of the coffee table. Since there are many different materials, including glass, ceramic, sintered stone, marble, and many others, it can be hard to choose one.
Before buying the coffee table, decide its placement. If you want to keep your coffee table outside, then you surely can't choose a wooden one as it will get damaged within a few weeks.
Ceramic is one of the most popular materials for furniture these days. Its durability, resistance, and look all are exceptional. A ceramic top table would make for a perfect coffee table.
Colour
Even though the color is mostly a personal preference and can vary from person to person, choosing a coffee table that fits right with your interior is important. Since there are many colors and designs available at BK Ciandre, you can easily choose according to your preferences.
Shape
The shape is another important factor that matters a lot more than people assume. The shape of a coffee table decides the accessibility and comfort you can achieve from it. Even though many people think that rectangular-shaped coffee tables are the best, they aren't.
From one side, it is a little too far, and from the other side a little too close. The circle is the best shape as everyone can reach the stuff on the table easily, without having to ask anyone else. A circular coffee table fits perfectly in any type of room and also takes up less space.
Are you looking for the best coffee table for your house? Well, you are at the right place. We have selected the best coffee table that will look beautiful everywhere. Whether you want to set it outside in a garden or inside in your living room, this Coffee table will look fascinating.
Outdoor Coffee Table by BK Ciandre
The Outdoor coffee table by BK Ciandre is one of the best-selling products. You can order this beautiful table in any design you prefer. From glass tabletop to ceramic tabletop, you will get everything here.
You can customize any type of outdoor coffee table from the wide range of Aluminum table bases and top designs. The size of the table can also vary according to your requirements. This unique yet beautiful coffee table will enhance the look of your room and will make your coffee time a lot better.
BK Ciandre provides unique ceramic tables that are made with high-quality materials to ensure durability and customer satisfaction. BK Ciandre is one of the best dining table manufacturers that produce almost thirty-thousand units every month.
Choosing a coffee table might be the most challenging task, but with the fantastic range of BK Ciandre's coffee tables, you can easily get one. Their outdoor coffee table can be customized according to everyone's preferences, and their high-quality materials will ensure durability.