The white kitchen theme gives royal vibes. The bright surface illuminates the kitchen. It looks astonishing, but they are not good at hiding dirt. The addition of stains and dirty dulls the appealing aesthetics. Actually, cabinets are the focal points of every kitchen. They quickly get into notice when they are dirty.
To assist restore your kitchen's former appealing look, follow this quick guide to remove stains from the cabinet and keep it well-maintained.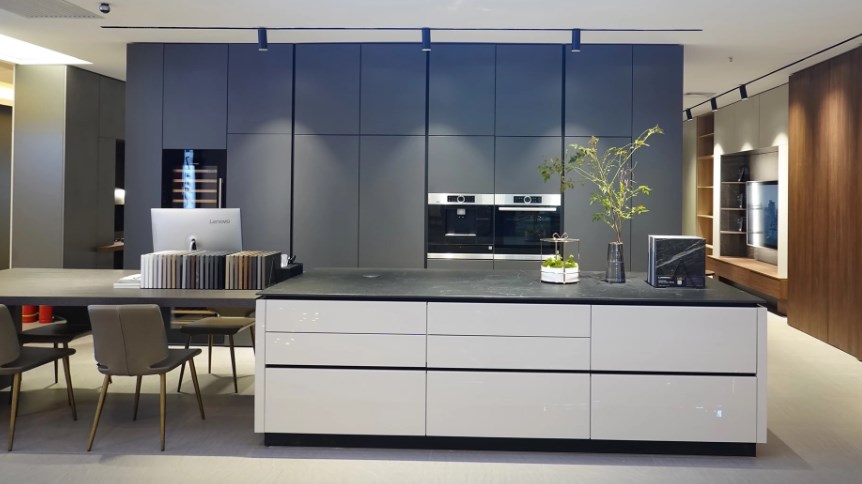 How do We Remove Stains from the Cabinets?
The kitchen cabinets are a storehouse of several daily use kitchen items. Putting the products in and out results in several stains that require timely cleaning. Here are tips for cleaning several stains on white kitchen cabinets.
Fingerprints
While cooking, some oil and residue left on fingers can leave inevitable stains on white cabinet doors. You can clean these stains with a solution of common ingredients. Take a bowl and add water and vinegar to the bowl with a 50 -50 ratio. Damp a soft cloth with vinegar solution and rub gently. It will not only clean the door but also bring back the shine.
Grease
Cooking always involves oil, so the furniture and other things around it are more prone to grease stains. Above all, cleaning greasy stains is not easy if you do not have an effective solution. Here comes the importance of house ingredients. Mix equal quantities of vinegar and water in the bowl. Spray it directly on the stains and rub gently. Unlike fingerprints, these marks are tough. You need to repeat the process several times.
Food Splatters
Maybe a splash of ketchup landed on the cabinet accidentally, or a top spill flooded on the cabinet. No matter what the situation is, clean the food mess immediately. If the mishap results in a stain on cabinets, apply the paste of water and baking soda. Let it rest for a while, then wipe it away with a damp cloth.
Water Stains
Yes, you heard right. Water can also leave stains on the white kitchen cabinets. The best way to avoid whitish stains is to switch to tap water for distilled water.
How to Keep White kitchen cabinets clean
Apart from cleaning the spot, you can do a lot more to prevent the cabinet from discolouring and fading the charm of the white colour. Here are some tips to keep the kitchen clean.
Protect your Cabinetry from Direct Sunlight
Sunlight is beneficial for keeping germs away and provides a vacant look to the small and compact kitchen. However, direct contact with wood and any other material cabinet can result in decolonization. You can add blinders to the windows to prevent prolonged direct sunlight contact.
Use your Vent
Heat encourages water evaporation and potent, greasy compounds that informally land on cabinet doors. It is one of the significant causes of grease stains. Keep the exhaust fan and stove hood ON to prevent the accumulation of oils and other floating compounds. Instead of trapping, the stove will eradicate all compounds.
White Kitchen Cabinet Maintenance
The crux of maintaining the shine of the white kitchen cabinet is to stick to the routine. Even if there are no visible stains, carve out some time monthly or season to deep clean the kitchen with well-known vinegar, water, and baking soda mixture. You can also do a quick wipe-down with dishwashing liquid, water, and a soft cloth. Remember to use warm water in every solution.
The monthly or seasonal deep cleaning will not only keep the cabinet clean but helps retain the colour and shine.
Conclusion
A white kitchen is a dream and wish of many people. You do not need to give up this wish due to ultimate cleaning. You can add BK CIANDRE ceramic white kitchen cabinets. They are easy to clean and offer the kitchen a captivating and appealing look.