To create any piece of furniture requires research, careful planning, trials, knowledge, and craftsmanship. The art of creating exquisite furniture, however, by taking into consideration its functionality, usage, and quality is something that few possess.
At our factory, every piece of furniture we produce has all of the above and more. As expert manufacturers with attention to detail, our 15 years' worth of knowledge, and a unique specialization in using ceramics, aluminum, and glass in furniture, we at BK Ciandre have created our line of products with the utmost care and thought, taking into consideration firstly the people who will purchase and use them.
Our love for minimalist furniture design, its chic clean lines and focus on shape, color, and texture, has led to the creation of the extraordinary Square coffee table. More than just a piece of furniture, the Square coffee table has many features that make it unique both in style as well as quality-wise.
The design concept is based on simple straight lines, beautifully blended with organic curves. As such, the Square coffee table has the rare advantage of fitting with the majority of interior design styles, ranging from industrial to contemporary, futuristic, and minimalistic. Moreover, its variety of sizes, makes it an excellent choice for all environments, from residential, to professional and recreational. Its greatest feature, however, is that this is a timeless design that will never go out of fashion.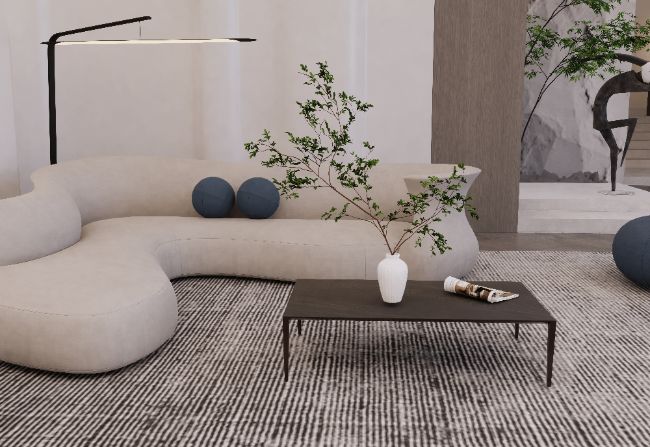 The materials used for the Square coffee table, also contribute to its ability to be versatile. By using natural style materials like the ceramic top and aluminum base we can create many color combinations, either harmonious shades of similar colors, monochrome palettes, or contrasting ones. The ceramic top is available amongst others in black, grey, and white marble looks and for the more daring people in green and blue. Similarly, the base is also available in black, grey, and white, but also in more luxurious options like rose gold and champagne. Each tabletop can be paired with each base color and create your own unique coffee table.
For us at BK Ciandre, perfection is part of our daily routine. We ensure our top quality is continuous and consistent in all stages of production. Our manufacturing process is carried out by an automatic machine for cutting, edging, and cleaning for impeccable results. Even so, we are present and supervise everything, from the materials to the automation and packaging so as to ensure our quality is not compromised.
Moreover, we use sustainable materials that are long-lasting, and easy to clean. A ceramic coffee table can withstand daily usage and does not need maintenance. The aluminum base has an Akzonobel powder painting, that provides a consistent finish throughout the process, and operational efficiency as well as being sustainable and eco-friendly.
We believe that furniture should have a long lifespan, therefore we specialize in ceramic and aluminum, two materials that are not only practical for daily use but also do not absorb humidity or rust. By purchasing a coffee table of this quality level, you are investing in a piece of furniture that will prove its value and worth for years to come, thus making it cost-saving in the long run.
The Square coffee table is an asset to any home, hotel, or office you choose to use it in. Its well-thought design and choice of materials and colors combined and strengthened by our proficiency here at BK Ciandre coffee table resulted in a uniquely artful coffee table that impresses by its beauty, quality, and ability to adjust its style. By focusing on a few essential elements, the Square coffee table stands out even in the absence of decorative items.