BK Ciandre ceramic table factory is the leader of ceramic table & high-end furniture brands in China since 1996 years! BK Ciandre ceramic table has become the focus of the industry, escorting the brand, and has good credibility and reputation.
Our production base accounts for more than 25000 square meters, and we have more than 15 years of experience in the aluminum, glass, and ceramic furniture industry. Our production line is set up based on ITALY's top furniture brands' quality standards, we imported the ITALY-BOTTERO machine and 5-axis aluminum processing machine under the German SIEMENS operation system, which makes our products can be easily combined with the finishing of the ceramic table. Our factory operations are run by over 100 certified technicians and much more support staff.
We are committed to bringing you a persistent product iteration solution to maximize your profitability over time.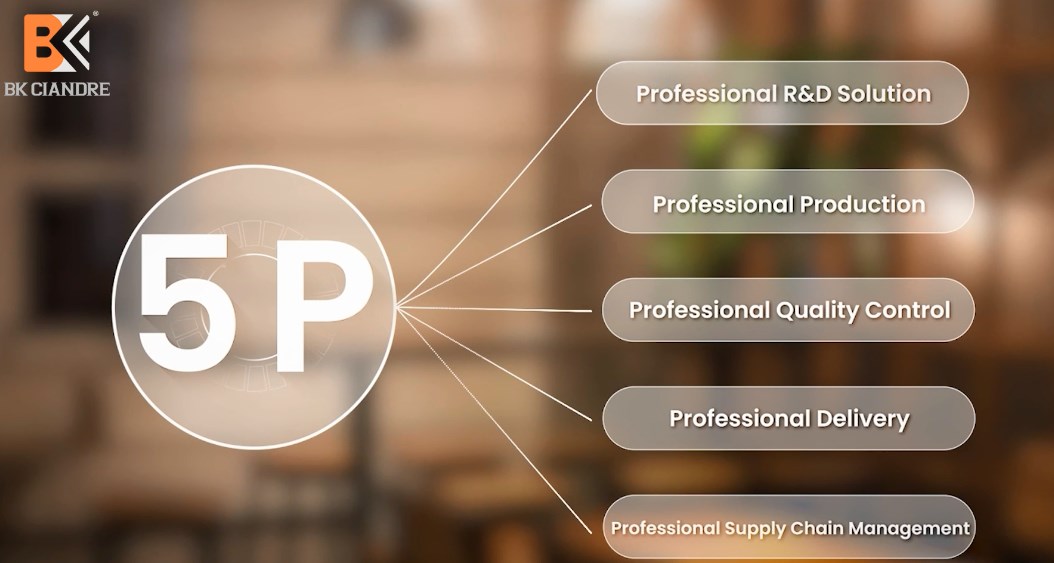 Ceramic table production flow:
1. Confirm the color and pattern of the tabletop and table base, BK Ciandre also provider the pattern and shape development service to our customer
2. Ceramic tabletop production processing:
Porcelain slab produces- cutting-edging- cleaning-Quality check- packaging:
Bk Ciandre's production line is set up based on Italy's top furniture brand's quality standard, we imported an Italy-Bottero machine and siemen ceramic processing machine for tabletop processing. It is produced under 1300 degrees with a 36000-ton SYSTEM pressing machine, therefore the density is very high, it is non-porous, easy to clean, scratch-resistant, oil-proof, and impact resistant. and very easy to clean. With its design team, BK CIANDRE develops ceramic tabletop texture and finish, including the calamata white marble series, gray marble series, luxury marble series, cement series, pure color series, full body series, and metallic series. it's marble imitation, creating a luxurious feel to any modern or contemporary interior design theme but stronger than marble, and the surface can be marbled touch, which we called baby face touch. what's more, ceramic is anti-bacterial material, it's a superior tabletop selection for the dining environment. ceramic table SGS test report is available.
3. Table base production processing:
aluminum rod-Aluminum die casting
The table base is under high-temperature die-casting processing by an imported 5aixs aluminum processing machine. An expression of Bk Ciandre's commitment to aesthetic originality through research and technology. Its modular design and high-pressure die-cast aluminum structure ensure maximum reliability with minimum thickness profiles, while its modular design allows exceptional dimensions.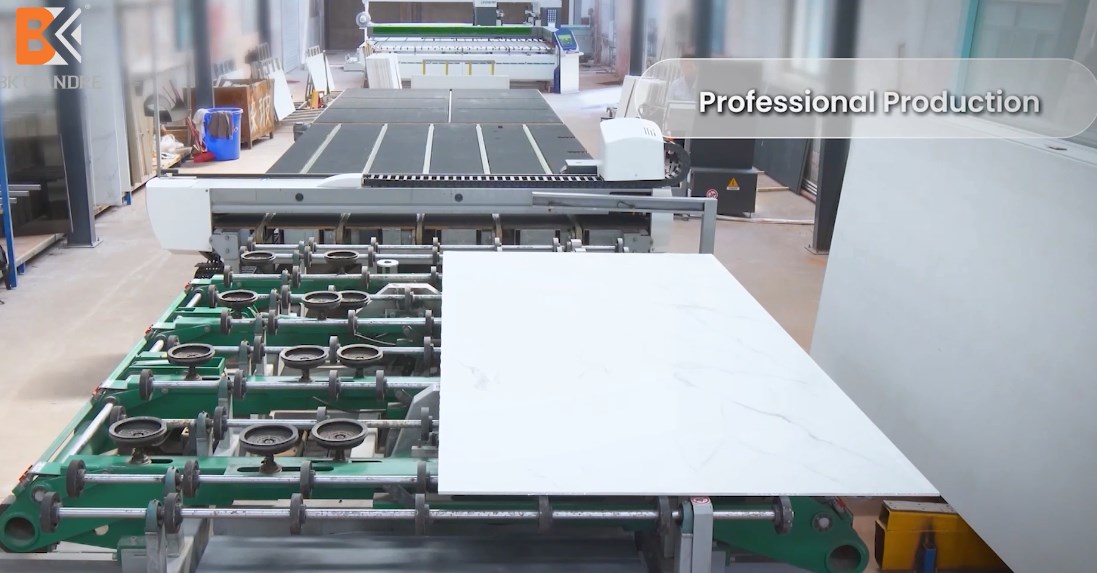 Table base painting:
Aluminum rod- Aluminum die casting- Polish- table legs painting- cleaning -quality check- assembly table leg surface is powder painted with Europe-imported Tiger powder, which is suitable for full weather environments, therefore BK Ciandre table is widely used indoor and outdoor quality check:
To ensure provide the best quality to our clients we take care of every detail and process
Quality check 2- Assembly before package :
We each ceramic table we will pre-assembly before packaging to make sure every table is perfect for delivery to our client.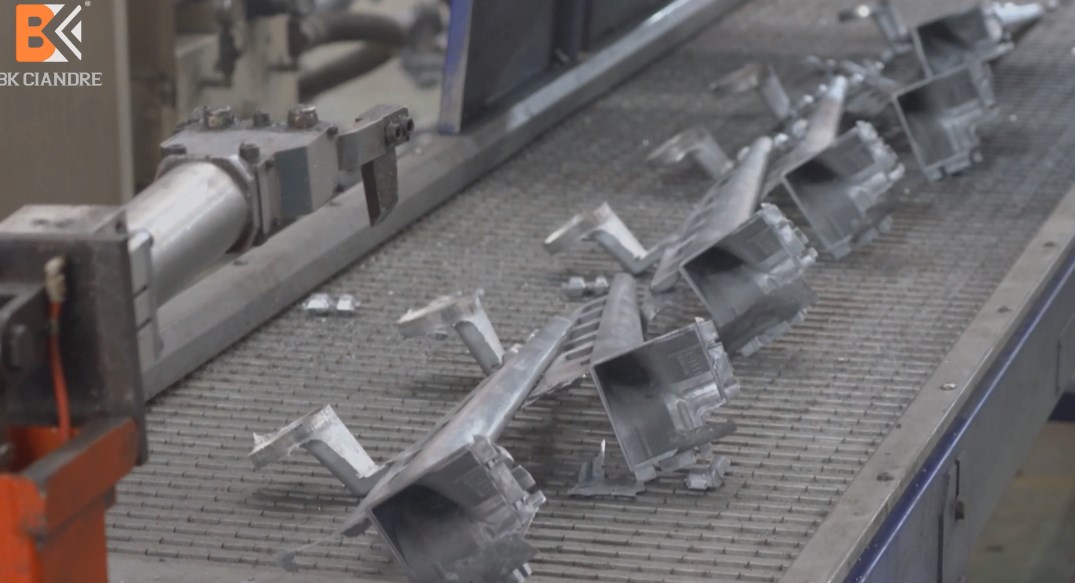 Package:
For the package we will use an export carton + wooden pallet, for the package we also provide customized service for customizing the client's logo, and also the package way could be carton+pallet, wooden box, and so on to satisfy different clients' demands.