Technology and innovation have revolutionized human life in the past few decades. Technology has brought ease to consumers' life in almost all fields of life. While everything else is turning smart around us, so why not kitchens? It brings us to the most recent trend of smart kitchens that has gained popularity among consumers. As the name suggests these kitchens have transformed conventional kitchens into smart designs. These kitchens aid to save the energy and time of consumers while making cooking fun and easy. The main purpose is to make kitchens efficient and sustainable for consumers.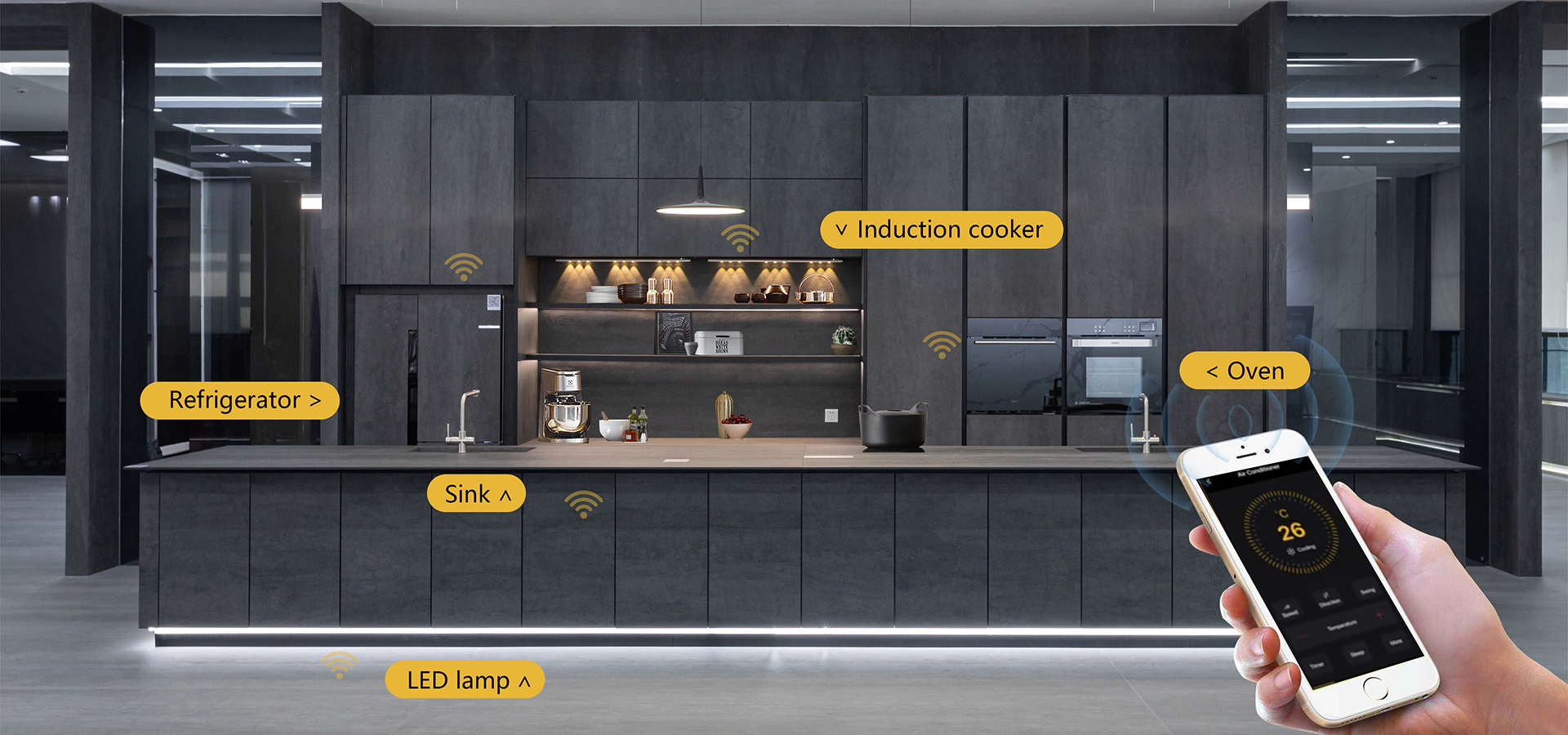 Smart kitchens are equipped with appliances, instruments, and structures that help in organizing kitchenware and make cooking effortless. The devices and appliances installed in these kitchens are sometimes also connected through the internet of things (IoT) including Bluetooth and Wi-Fi. Such connectivity makes it possible to operate kitchen accessories via a remote or mobile phone application. Consumers can also give instructions to kitchen areas and equipment via installed artificial intelligence systems like Alexa.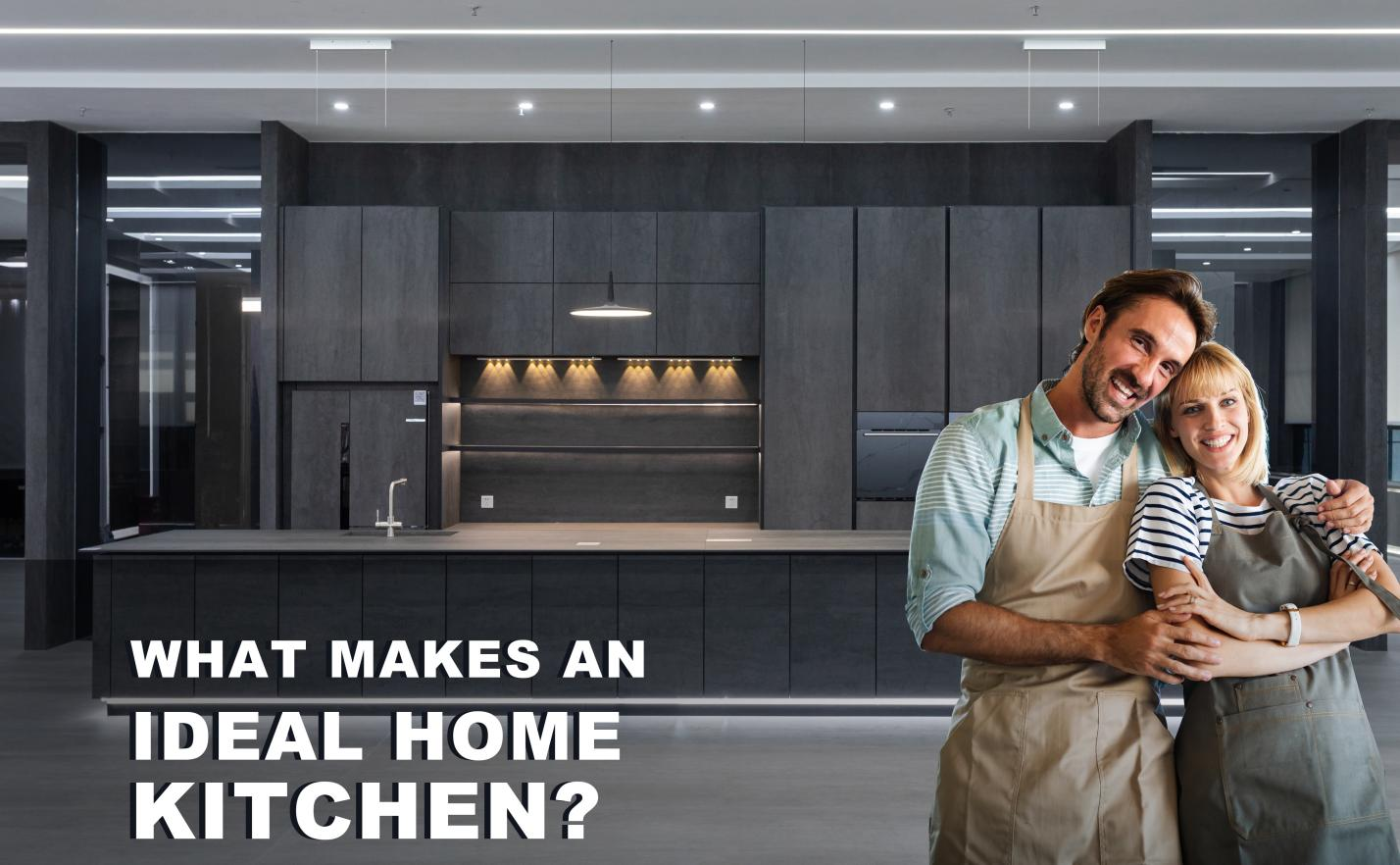 These appliances and structures work with you in preparing a meal rather than providing an environment to work in. That is they make your cooking smart and aid you in making delicious meals like never before. Let's unveil the features of smart kitchens and how they make our kitchen life fun and trouble-free.
Creative kitchen cabinets
Installing a creative kitchen cabinet can transform your kitchen into a smart version. Cabinets come in various sizes, shapes, and designs to suit available space, consumer usage, and preference. They are available on various surfaces to match the unique cooking needs. The compartments made inside these cabinets can be made for storage purposes. Consumers can customize the size of internal compartments. The smart trend is to have sliding cabinets with partitions. This helps consumers to keep their kitchenware organized. This way they can find the kitchenware they are looking for as compared to the conventional cabinets where it becomes difficult to find a pan from an abrupt pile of utensils.
Beautification of kitchen
The cooking lovers crave an attractive, appealing, and aesthetically pleasing kitchen equipped with all necessary appliances. The great news for such consumers is that the smart alliances do not only make your kitchen appealing and alluring but the installed structures like smart cabinets also enhance the ease of finding kitchenware and make cooking a fun activity. The smart devices make your kitchen elegant and classy which pleases the eyes and simply the cooking.
Installing smart appliances
Smart kitchens are equipped with smart appliances consisting of kitchen electronics, kitchenware (like timer-equipped cooker), smart lighting system, and other instruments like these. Smart electronics connected via Wi-Fi and Bluetooth provide ease to consumers as they can be operated from literally anywhere ensuring consumer ease and comfort. Smart lighting systems that work on sensors are a big yes for kitchens. The smart lights installed in kitchen cabinets make it easier to find the necessary kitchenware in no time.
Enhancing practicality
The smart devices installed in the kitchen ensure that a practical yet effortless solution is provided to consumers. The smart solutions enhance the practicality of instrument and equipment usage which in turn creates ease for consumers.
Energy-efficient devices
Smart equipment helps you to enjoy energy-efficient devices that not only beautify your kitchen but also are light on your pocket in the long term. Sensor lights, inverter fridges, other electronics, and smart gadgets that consume less electricity are to name a few appliances and equipment that aids in energy saving. This is bliss for eco-friendly consumers who are always ready to step up to save the environment and energy resources.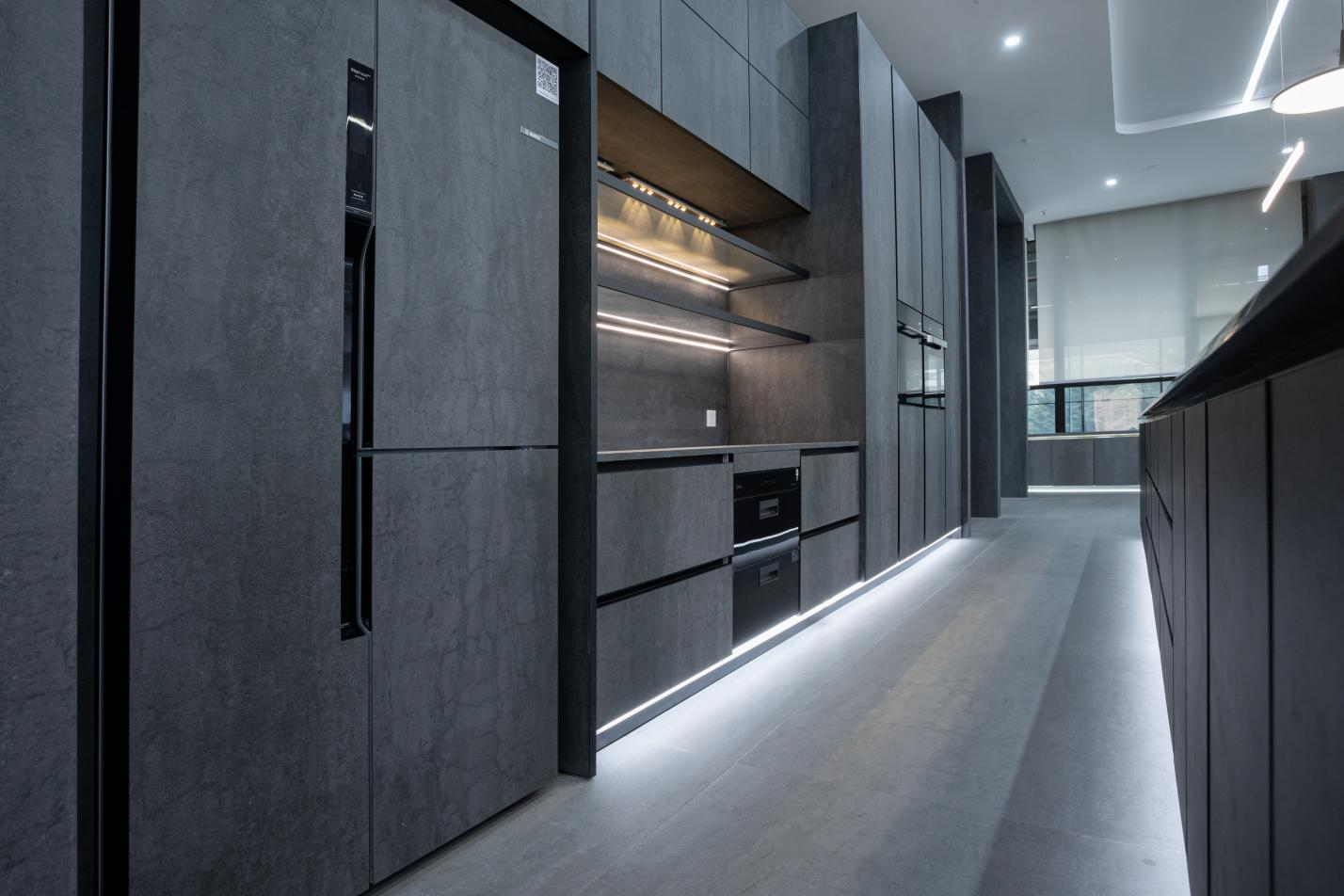 Here are the key features of the BK Ciandre Smart Kitchen:
Laser Edge MFC Door Panel - Germany DOELLKEN DIAMOND SEALING

Blum Hinge

Finishing Paper - Cabinet Wardrobe Color Can Be Universal

Machining Accuracy: 0.01mm Error

L-shaped Handle

Customizable

Mobile Phone Control Door Opening, Electrical Switch