Have you wondered if having a coffee table to fix your living room in the meantime could be used for a patio, living room and patio is the place where we gather, relax and spend quality time with family and friends?
Design concept: With a focus on sustainability, the innovation T collection boasts elegant, comfortable, easy-to-maneuver outdoor furniture. Overlapping and staggered volumes recreate an excellent yet minimal architectural geometry that completely complements different living spaces.
This minimalist design makes these coffee tables architectural objects with a big personality, incisive in the overall aesthetics of a space and yet easy to insert into many situations: in front of the sofa, or at one side of the living room as a support element, for outdoor collection the ideal finishing touch.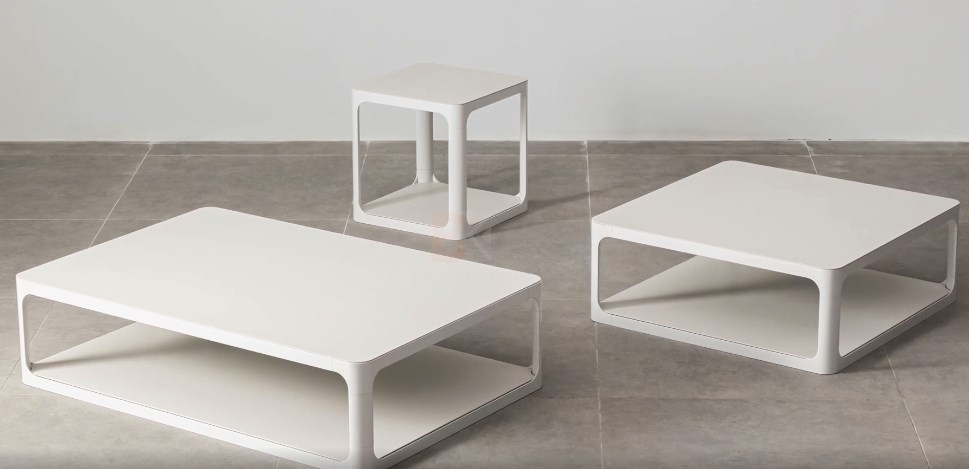 Product feature :
1. Sai qi Coffee table top is adopted with Laminam sintered stone and composite with an aluminum honeycomb plate which is durable and light.
2. A natural ceramic top provides heat resistance, non-porous properties, and scratch resistance to ensure a high-quality finish whatever the season.
3. The table top is inserted into an aluminum table base which makes the tabletop the same level as a table base and it is not easy to move and slip.
4. The table base is made of aluminum and printed by TIGER Drylac ® it is under high pressing & high temperature die-casting, which made the table base strong withstand bearing, lifetime use, weather-resistance, anti-corrosion, and anti-impact! All material we are using applies to any occasion and weather and all material is eco-friendly and 100% recyclable.