Choosing kitchen cabinets is a crucial way to make your kitchen look more attractive and help create the kitchen of your dreams. With many models of kitchen cabinets, unique accessories, and inspiring designs, it not only changes your kitchen cabinet but also gives your kitchen an aesthetic look.
What to consider when choosing a kitchen cabinet
While choosing the best suitable home color and style adds value to your home, the wrong choice can make your kitchen very claustrophobic. While wide models can be chosen in the complementary line in larger kitchens, more compact models should be preferred for narrow spaces. Preferring a single and light color in a narrow space will make your kitchen more spacious.
Kitchen Cabinet Selection Tips And Considerations
Color:
Cabinet doors are the most obvious design element in your kitchen, so the style of your door is one of the most important decisions you'll make. You should consider the style of your kitchen. There are many door styles that are suitable for both traditional and modern kitchens. It is important to choose cabinets that also match the color scheme and style of your kitchen.
Material:
There is a huge variety of materials used in the manufacture of cabinets. You can choose chipboard melamine, and now we are developing composite aluminum honeycomb panels. The materials we use are resistant To moisture, we mainly use Egger, Senosan, Pfleiderer, and Fenix, and we also adopt an advanced German machine for edge sealing and sealing, which is Haomai. They are water and moisture-resistant and make the edges hard to break.
Structure :
In addition to color, the structure of kitchen cabinets is also an element that can be felt intuitively. From drawer panels and glass door panels for wall cabinets to island deck panels, the surface of many kitchen cabinets adopts a stripe texture design. While displaying the aesthetic sense of parallel lines, the edges of the surface can be manually touched, which can convey the natural order and reality.
Storage Collection:
Germany KESSEBOHMER, Swiss PEKA, Unihopper from Poland; Lambert from Spain; Chinese brand: HIGOLD,3.Countertop: Italy LAMINA, local Chinese brand: SHUIHUI, NEW PEARL, GOLDMINE;
Important:
The materials we use are environmentally friendly and non-polluting, containing a low level of formaldehyde, which can be used for more than 50 years. We mostly use chipboard melamine, and now we are developing a composite aluminum honeycomb panel
Function:
Now you have a lot of different options when choosing new cabinets. For example, some decided to have more drawers under worktops instead of shelves, and add pull-out shelves. Once you've decided on the type of style, there are more ways to add personality such as embossed or embossed glass doors. Make sure the lockers are working. You need to think about the type of products you need to store when choosing types of cabinets. After all, cabinets are for storage. Make sure the cabinets you choose are perfect for the products you want to store. Make sure it is perfect for your lifestyle.
BK Ciandre Kitchen Cabinets - The Great Addition To Your Kitchen
Storage Collection: Germany KESSEBOHMER, Swiss PEKA, Unihopper from Poland; Lambert from Spain; Chinese brand: HIGOLD,
Countertop: ITALY LAMINA, domestic Chinese brand: SHUIHUI, NEW PEARL, GOLDMINE.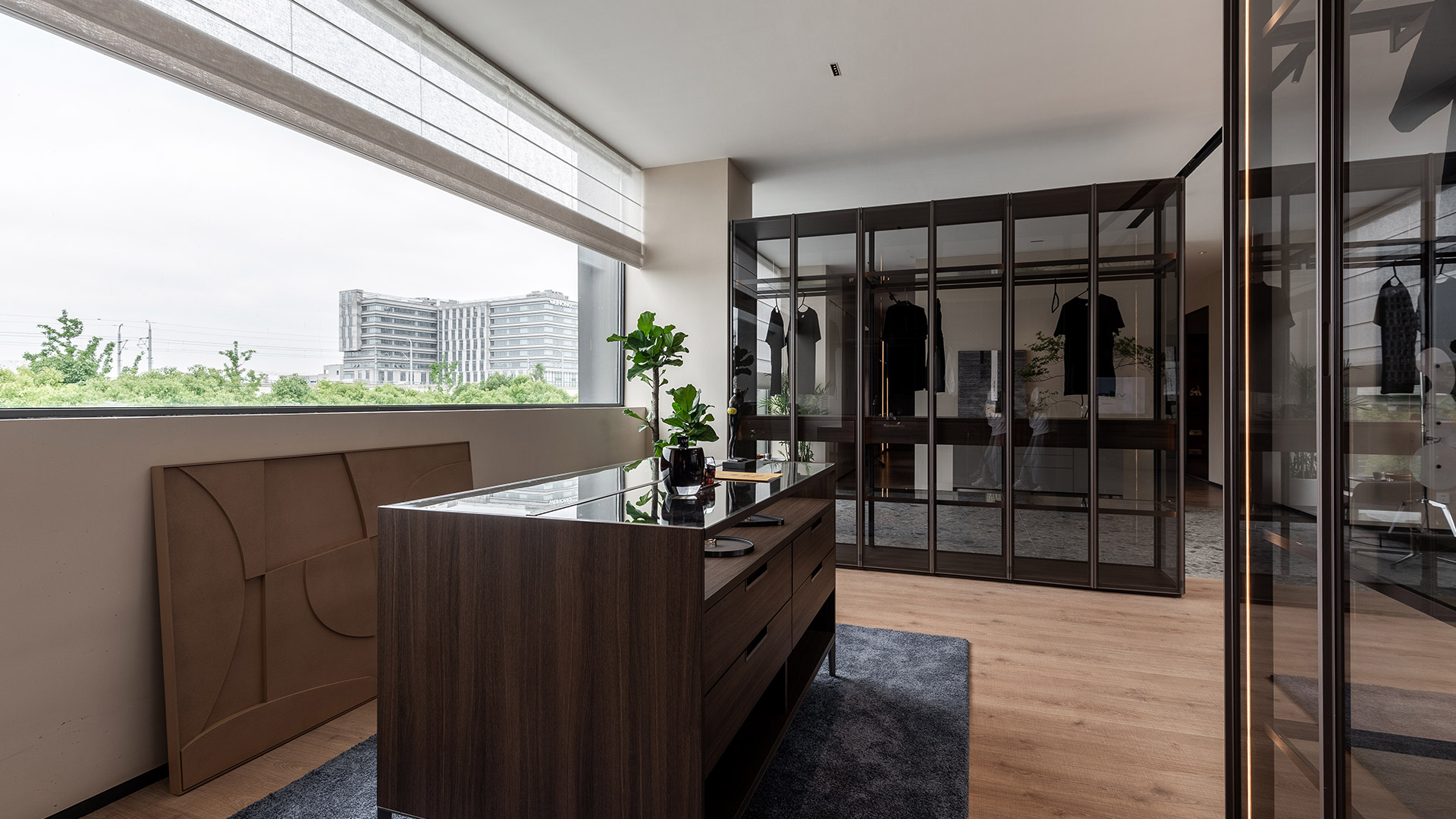 Our kitchen cabinets fully combine functionality and aesthetics to make use of furniture to meet the needs of multiple scenes such as daily life, festival parties, and family gatherings, paying attention to the operating experience of every detail. The product's lighting and hardware accessories system introduces a smart home system platform to enhance the science and technology sense of the product and make furniture more intelligent.
Kitchen cabinet supplier Bk Ciandre China provides minimalist style, European style kitchen cabinets, industrial style kitchen cabinets,s and modern natural kitchen cabinets.
Smart kitchens are kitchens designed to save energy and time with their functional advantage over traditional ones. Their main purpose is to become efficient and sustainable. It combines modern design with easy-to-use electronics while being built from environmentally friendly elements. The increased interest in cooking makes them more helpful in finding recipes and completing a grocery list. Home area network connectivity (Wi-Fi and Bluetooth) and built-in cameras such as refrigerators and ovens allow users to track cooking actions remotely. Let us customize your kitchen with smart functionality before your needs.
Types Of Kitchen Cabinets In Shapes
Chinese kitchen cabinet manufacturers Bk Ciandre provide customized kitchen cabinets in shapes including, irregular & mixed kitchen cabinets, L-shaped kitchen cabinets, single wall kitchen cabinets, U-shaped kitchen cabinet designs, and island design kitchen cabinets.
We work at BK Ciandre to facilitate your home life through smart and convenient kitchen cabinet designs that help you save both time and effort and maintain the aesthetic of the home.
The unique technologies that we provide and that they can install in your kitchen will change your outlook and will keep you up to date with the latest models of kitchen cabinets
Be free to check out our website and see our products and you will surely find what you are looking for.